1.3 Million Kenyan Families Benefit From World Bank Project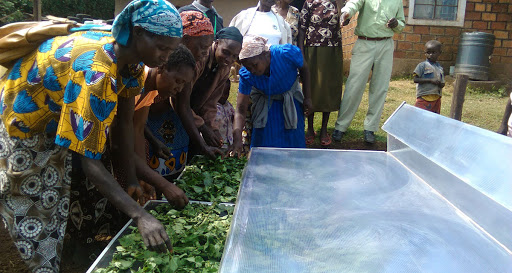 Women drying vegetables with a solar drier on October 1, 2018.
The World Bank has funded an initiative that will see 1.3 Million households connected to solar power generated within their localities.
The Ministry of Energy, through Kenya Off-Grid Solar Access Project (KOSAP), is set to develop 121 mini-grid sites that will be used in the distribution of the electricity generated by solar power.
The biggest beneficiaries of the project will be marginalised areas within the country that have not been connected to the national power grid.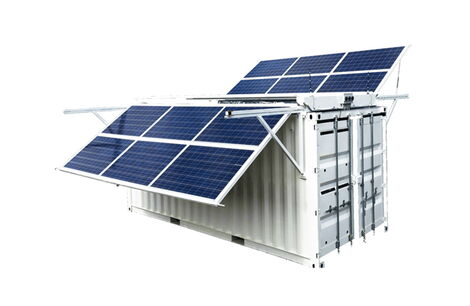 A portable solar-powered cold store that is set to offer storage solutions to farmers in rural areas.
14 counties, 207 secondary schools, 784 health centres, and 106 county offices are also set to benefit from the power connection project that will also see the installation of 380 solar water pumping systems and 150,000 solar-powered cookstoves.
According to the Ministry of Energy, 75% of Kenyans from 33 counties have access to electricity, however, most of the connections as concentrated in 28% of the country's landmass leaving Kenyans from 14 counties being unable to access electricity.
Garissa, Isiolo, Kwale, Lamu, Kilifi, Mandera, Marsabit, Narok, Samburu, Taita Taveta, Tana River, Turkana, Wajir and West Pokot are among the marginalised counties that are set to benefit from the programme.
"Due to the project's wide positive social and economic impact, it has broad support notably from the governors of the 14 target counties, Kenya Power which is providing mini-grids, the Rural Electrification Authority which is providing solar-powered solutions, and SNV, a Netherlands-based company which is our programme's results-based financing partner," reads a statement from Energy ministry.
Kenya Off-Grid Solar Access Project (KOSAP) project will be implemented over a period of four years and will be supported by the World Bank's International Development Agency (IDA).
The project is set to leverage on mini-grids and stand-alone electrification systems that already in place to accelerate the scaling up of off-grid electrification and energy solutions, within marginalised communities.
The areas where the project is set to take place has already been mapped out with target households community facilities and enterprises already noted down.
Kenya is a leading African market in both mini-grids and stand-alone electrification systems and the success of the project will see the country further improve access to electricity that impacts all sectors including education and provide residents more avenues to earn a living.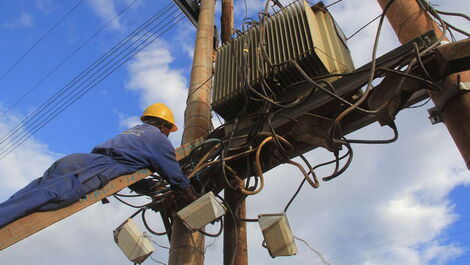 File image of a Kenya Power electrician at work