13-Year-Old Cancer Patient Stuck in India Appeals for Help [VIDEO]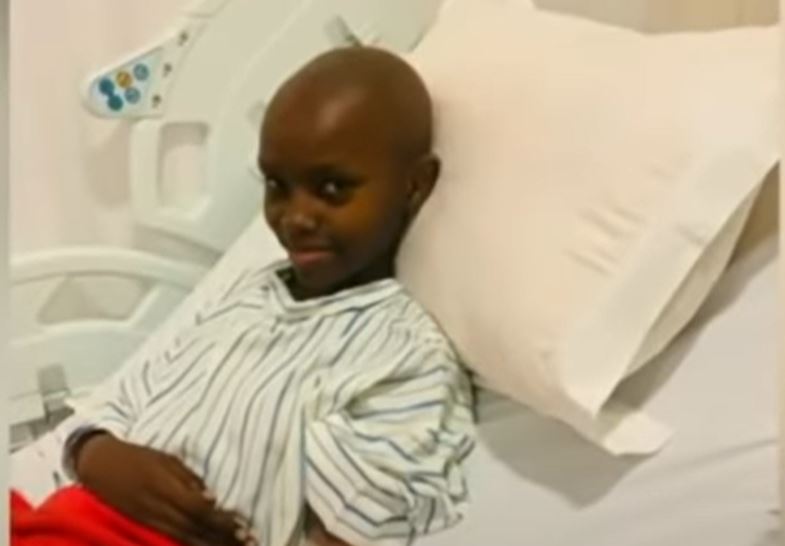 File photo of Lakita Abongo on a hospital bed while she underwent treatment.
Lakita Abongo, a 13-year-old girl battling Osteosarcoma has asked for well-wishers' to help her meet the cost of her treatment.
She was first diagnosed with cancer in 2017 and has had to move from hospital to hospital while undergoing chemotherapy.
Lakita's father, Eliud Abongo, a former Citizen TV sports anchor, passed on eight years ago from cancer, and her mother, Joyce Wambui has had to bear the burden all by herself.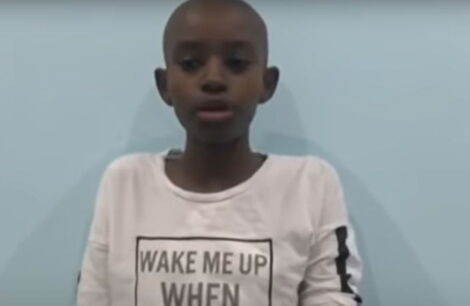 Snapshot photo Lakita Abongo in a video interview featured on Citizen TV on Monday, April 27, 2020.
Lakita had been in India for eleven months, where she underwent treatment and returned to the country in August 2019. However, in early 2020, she again fell ill.
"Early this year I started experiencing excruciating pain on the same leg that had been operated on. My mother quickly rushed me back to my doctor in India, and tests carried out confirmed that I had a relapse," Lakita narrated.
In March 2020, her leg was amputated, and the ever-rising medical bills have taken a toll on her mother, Joyce Wambui.
"The plan was to undergo chemotherapy, then amputation, and finally chemotherapy again.  But after amputation surgery last month, the doctor said the chemo seemed not to be working and now it would be stem cell transplant," Wambui stated.
"The plan now is to do stem cell transplant, which will cost Ksh 5 million," Wambui stated, noting that the situation is even worse owing to the Covid-19 pandemic.
They are both stuck in India, with nothing to do. Businesses are down and she is unable to sell any property back home to raise the medical bill.
Wambui and Lakita have appealed to well-wishers to help them settle their bills, with hope the 13-year-old would recover and return home.
"Please be a blessing to me and assist in any way you can to save my life," Lakita appealed.
"It has been very expensive for me, and I am appealing to well-wishers to support me to save her life," Wambui stated.
As the world grapples with the Covid-19 pandemic, the economy has taken a dive with several other sectors gravely affected, including healthcare itself.