15 Million Kenyans Deplete All Savings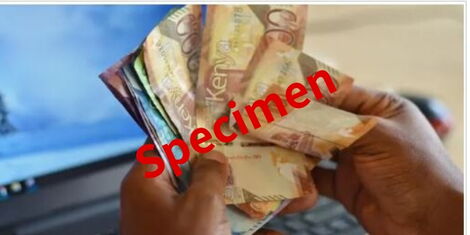 An estimated 15 million Kenyans are currently living on near-zero savings. According to former Chairman of the Association of Retirement Benefits Schemes Sundeep Raichura, the country's workers are staring down a challenging future.
Speaking during a leadership forum that was hosted by NTV on Monday, June 22, various industry players aired their views on the Kenyan saving culture and the pension industry as a whole.
"We (Kenyans) are sleepwalking to disaster, 15 million Kenyans that have near-zero savings will be forced to live their old age in poverty
"70% of NSSF assets are managed by external investment managers, which is a huge improvement in NSSF management," Sundeep stated.
Zamara Group CEO and former Retirement Benefits Authority Chairman Sundeep Raichura speaking on June 22, 2020.
Total pension assets in Kenya are estimated at Ksh1.3 trillion and about 40% of these are invested in government securities.
It must be noted the Tax Laws (Amendment) Bill 2020 proposed to remove the tax exemption on the investment income of the NSSF and pension funds as well as the removal of the tax exemption on pension benefits for Kenyans aged above 65.
Retirement Benefits Authority (RBA) CEO Nzomo Mutuku, maintained that the NSSF was now functioning optimally and that despite a little over 20% of Kenya's working populous currently covered under the Ksh1.3 trillion fund, the nation was still on the right trajectory.
"We know the historical issues that have been there but NSSF is now well managed and members should put their money in there with confidence.
"Our coverage of the labour force is at 22% currently. This, comparing with the continental average of about 10%, is impressive," Nzomo asserted.
He further pointed out that a majority of Kenyans would face the challenge of a change in their standards of living after retirement due to the lack of a saving culture and post-retirement financial planning.
"For youngsters, the idea of saving for retirement competes too much with their current needs (need to have fun, have a good time." the RBA CEO added.
Also speaking during the forum, current group Managing Director and CEO of CPF Financial Services Kenya Hosea Kili, castigated the various tax laws prevailing in the country.
"It is unfortunate that we are punishing people who save more by taxing them more. I wish we would be involved in the pensions reform process so that we hold our leaders to account," he stated.
"Double contribution of funds (to NSSF and other schemes) is the only problem creating issues. We have not been happy with the idea of having two separate funds for the same person," he added.
CPF Kenya is a Group of companies operating within Kenya and South Sudan offering a dynamic pool of services in retirement benefits among others.
In its 2019 industry report, the RBA said: "The growth in the retirement benefits sector is projected to drop in the first half of 2020 given the effects of Covid-19, which has in the shortest time negatively impacted the financial markets and is postulated to significantly affect the global economy."
About 17.5% of retirees' money was invested in quoted securities at the Nairobi Securities Exchange (NSE) as at December 2019. However, by the end of May 2020, Kenya's stock market plunged to a 17-year low with the NSE 20 Share Index nose-diving to 1,958.5 points, down from 2,666.9 points in January 2020.
The government had identified pension funds as a potential financing alternative for projects and wanted schemes to pool funds to be directed towards manufacturing, food security, universal health coverage and affordable housing.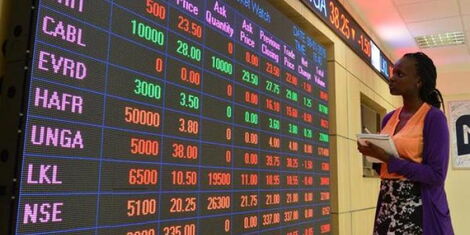 File image of Nairobi Securities Exchange Market
Related