2 Businessmen Watch as Ksh5 Billion Property is Taken Away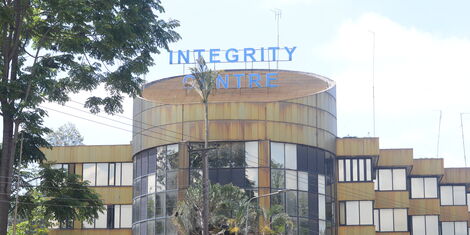 Two Nairobi businessmen, who are the directors of five companies, lost their property valued at Ksh5 billion after a court ruled that the land on which the properties sit on belonged to the government.
A report by Daily Nation indicated that the Ethics and Anti-Corruption Commission (EACC) recovered the 53-acre parcel of land which belonged to the Kenya Metereology Department.
The publication indicated that the businessmen had amassed the property over a period of 23 years.
The five companies are only run by two directors. In the initial stage, they were run by two shareholders, Kantibhai Maganbhai Patel who held 99% stake and Harish Ashabhai Patel the remaining one percent shareholding.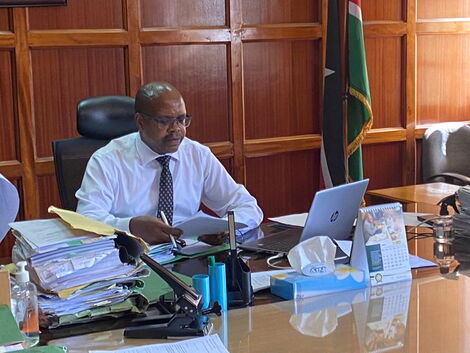 Justice Elijah Obaga during an online hearing of Environment and Land Court case at the Milimani Law Courts on April 30, 2020.
Pritibala Shah, the daughter of Kantibhai Maganbhai Patel, was appointed on June 15, 2007, as an additional shareholder. Kantibhai passed away on December 10, 2007.
In his ruling, Justice Elijah Obaga noted that former Commissioner of Lands Wilson Gachanja made the wrong call when he awarded the land to the shareholders yet it belonged to the state.
"Once public land has been reserved for a particular purpose, it is considered as alienated and cannot be available for allocation to private entities.
"The Commissioner of Lands had no authority to allocate the land for industrial use since it is only the president with such powers," he ruled.
He, therefore, revoked the title deeds held by the five companies including Beacon Towers Ltd, Hillbrow Properties Ltd, Brentwood Traders Ltd, Varun Industrial Credit Ltd and Pamba Properties Ltd.
The parcel of land is located in Industrial Area, off Mombasa Road, behind Panari Hotel.
"One cannot have over 50 acres of government land and claim he was an innocent investor. There is evidence that the companies were incorporated for the purpose of taking away land reserved for KMD and if that is not fraud, then I do not know what other fraud can surpass this," he added.
In their submission, EACC argued that awarding of the land had involved senior officials at the Ministry of Land.
The defense team had argued that when they occupied the land, there were no structures on it but after assessing the site, the judge established that there were staff quarters on the parcel.
The Milimani Law Courts in Nairobi as pictured on November 18, 2019
Related