2 DCI Imposters Cornered in Hotel After Summoning MP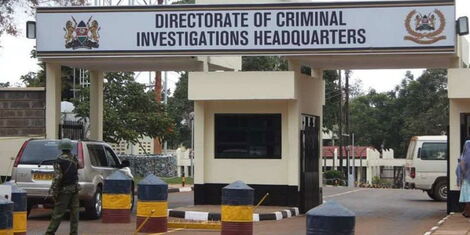 Detectives from the Directorate of Criminal Investigations (DCI) on Wednesday, September 2, nabbed two DCI imposters at a hotel.
In a statement, the agency disclosed that the two, Dennis Muturi Nyakundi and Victor Onsare, had summoned a member of the National Assembly under the pretense that they served at the DCI.
The statement further noted that the duo issued the summon via social media.
The duo later called the MP under a private number informing him that their meeting date had been rescheduled which made him raise the alarm.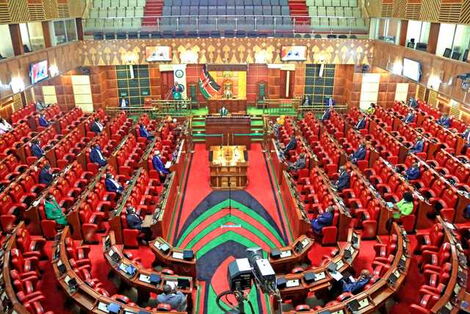 A session in progress at Parliament Buildings in June 2020.
"Two DCI personation suspects; Dennis Muturi Nyakundi and Victor Onsare were today arrested at a Hotel in Nairobi after summoning a Member of Parliament through social media with a forged compelling Notice to present himself at DCI headquarters for questioning on an undisclosed matter.
"The Legislator later received a call from a private number rescheduling his appearance at DCI offices to a later date, but required that they meet at the hotel for a talk," read the statement in part.
The two were arrested while waiting for the unidentified lawmaker to show up and were taken for interrogation.
"On being suspicious of the inconsistent events, the MP reported to DCI Parliament where a trap was set and the two suspects nabbed.
"They are in custody undergoing interrogations on a suspected extortion attempt," added the statement.
Imposters and conmen have grown audacious over the recent months and do not shy away from targetting even the most powerful individuals in government.
In mid-August, a notorious imposter was arrested for possessing a stamp bearing the 'Chief of Staff Interior' tag.
The suspect, Martin Kikwau Mutangili, had posed as a civil servant representing various ministries to rob unsuspecting Kenyans.
He was arrested after hours of an intense crackdown at his house in Prissy Apartments within Syokimau in Machakos county.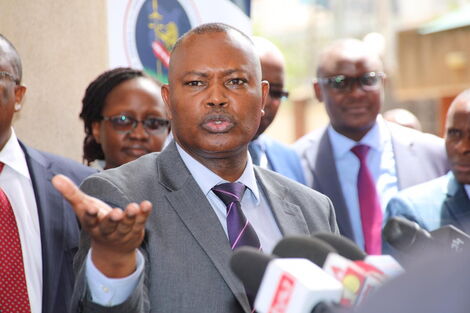 Director of Criminal Investigations George Kinoti addresses the media on Thursday, March 5, 2020.
Related