32 Lecturers Risk Losing Multi-Million Mansions in One Swoop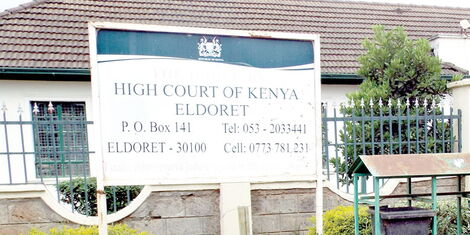 TWITTER
32 lecturers attached to the Kisony Welfare Group risk losing their mansions located in Kibos, Kisumu County, over a bank debt.
A report by The Standard on Monday, November 23, indicated that the lecturers had formed an association with the aim of purchasing a 52-acre parcel of land to construct their retirement homes between 2010 and 2012.
At the time, the team faced a Ksh10 million deficit and reached out to a bank for a loan to finance their new endeavor.
Some of the members, after the acquisition in 2012, decided to buy parcels from the association and put up their retirement homes while the welfare paid back the loan in full.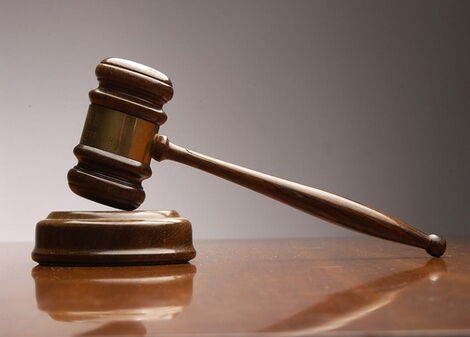 A court Gavel.
TWITTER
Three members of the group, however, in 2013, are alleged to have proceeded to take another loan from the same bank of Ksh20 million without the knowledge of other members which has put the land on which the retirement homes stand on in a precarious position.
After failure to pay back, the bank is said to have sought to recoup its investments through the auction of the parcel.
In the case which is filed at the High Court in Eldoret, the land is worth an accumulative valuation of Ksh130 million.
One of the beneficiaries identified as Bernard Rombo disclosed that he acquired his parcel of land for Ksh360,000.
The bank expressed its interest in auctioning the land in 2020 after carrying out a valuation that it claimed placed the property at Ksh30 million, but the group maintained that it was valued at Ksh130 million.
The lectures, in September, obtain court orders barring the bank from proceeding with its plan to auction the property.
The three; security guard, lab technician and a lecturer, who allegedly secured the Ksh20 million, have since been arrested.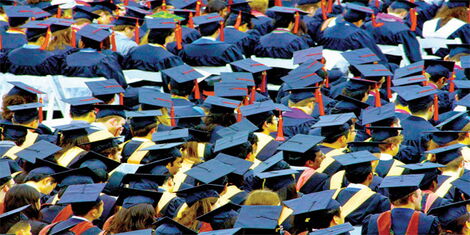 Graduates attend a graduation ceremony organised by a Kenyan University.
Related