4-Year-Olds Among Pupils Hooked to Drugs – NACADA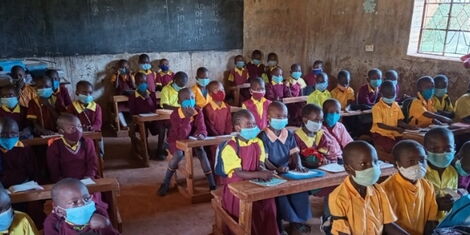 TWITTER
The National Authority for the Campaign Against Alcohol and Drug Abuse (NACADA) has raised concern over the rate of drug abuse among younger school children.
In a report presented to parliament, the authority disclosed that four-year-old pupils were among school children who are addicted to drugs.
It added that the number of drug abusers in schools had risen as primary and secondary school-going children had easy access to illegal substances.
NACADA blamed parents for poor parental care highlighting that some students had aped guardians who smoke and drink alcohol.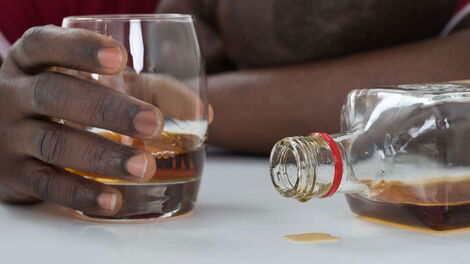 File image of a man holding a glass of alcohol
TWITTER
"The data herein show that parental use of drugs and exposure of their children to drugs and substance abuse affect the students.
The 2019 survey added that 508,132 (23 percent) of high school students have tried drugs and liquor.
369,155 (17 percent) have used miraa, 314, 869 (14 percent) have injested tobacco, 162,863 (7 percent) have used bhang and a similar number have drunk alcohol while 50,000 (2 percent) have inhaled glue.
26,058 (1.2 percent) have tried heroin and 23,887 (1 percent) have used cocaine.
Drug abuse was listed as one of the reasons for the unrest in schools.
Education CS George Magoha had also blamed parents for the upsurge in criminal cases, arguing that guardians do not discipline their children.
This was after students were reported to have burnt dormitories in various schools across the country after they resumed studies on Monday, January 4.
The Directorate of Criminal Investigation (DCI) also noted that students were assaulting teachers and their colleagues.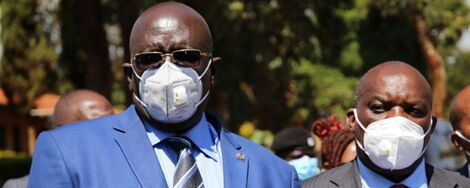 Education CS George Magoha addresses the media in Embu County on Friday, January 15, 2021
Related