5-Storey Hotel on Mombasa Road Put on Auction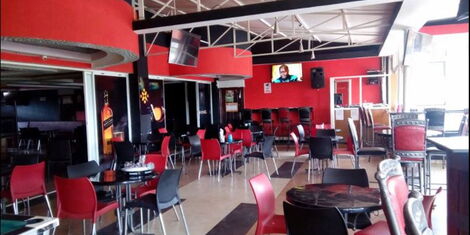 FACEBOOK
The multi-million five-storey Marcia hotel located along Mombasa Road has been put up for auction.
In an advert in local dailies on Tuesday, June 8, Taifa Auctioneers revealed that they were acting on instructions from the chargees of the property to sell it through public auction.
The hotel, which is located near NextGen Mall and Airtel Building, is a five-storey structure boasting of restaurants and accommodation rooms.
The ground floor contains shops that accommodate barber shops, a store and the reception with a manager's office. On the first floor is a restaurant, kitchen as well as a conference room.
Marcia Hotel located along Mombasa Road.
FACEBOOK
The top three floors have en suite guest rooms complete with shower rooms, telephone and spacious passage ways.
The property, which is owned by Sema Health Products Limited, sits on 0.1214 hectares and is a leasehold interest for 99 years. It charges between Ksh 4,700 and Ksh 5,500 accommodation per night.
"This is a rectangular shaped black cotton soil plot whose boundaries are marked by a perimeter stone wall to 3 sides and dwarf stone wall with metal spikes atop to the front.
"Access is via a double metal grille gate opening into a cabro-paved front compound and a rear double metal gate is provided," read the notice in part.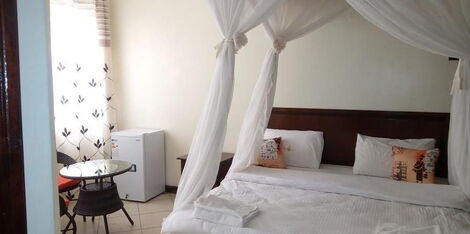 Inside one of the rooms at Marcia Hotel along Mombasa Road.
TWITTER
"Developed on the plot is a 5-storeyed commercial property comprising a hotel, a detached single storey building at rear and a sentry post," continued the notice.
The main building is constructed of reinforced concrete framework filled with stonewall part rendered and painted externally, internally plastered and painted beneath a reinforced concrete roof.
The auction exercise is scheduled for July 2, 2021 in Buruburu with interested entrants expected to make a bidding deposit of Ksh2 million.
This comes even as Covid-19 pandemic continues to ravage the economy with the hospitality industry among the worst hit countrywide.
In an interview with CNN, Tourism CS Najib Balala estimated that the pandemic cost the industry up to 80% revenue with rebound expected to stretch out to 2024.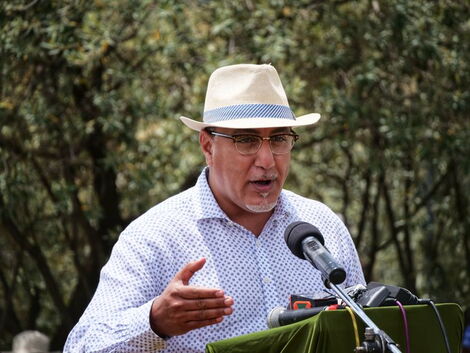 Tourism Cabinet Secretary Najib Balala during a visit to Maasai Mara on February 19, 2021
Related