5 Ways to Resolve Uhuru-Maraga War – Foreign Envoys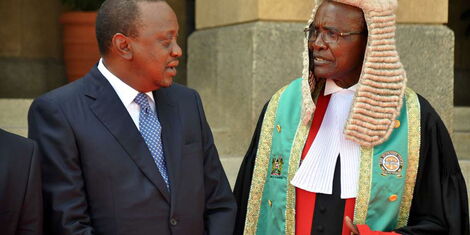 Foreign Envoys on Friday, July 17 voiced their opinion on how the justice system in the country could be improved including how to settle the ongoing stand-off between the Executive and the Judiciary.
In an opinion piece on the Daily Nation commemorating the International Justice Day, the envoys, Kyle McCarter (United States Ambassador to Kenya), Jane Marriott the British High Commissioner to Kenya and Simon Mordue (the European Union Ambassador to Kenya) jointly called for cooperation between the two institutions.
Touching on issues at the centre of tiff between the heads of the institutions, President Uhuru Kenyatta and Chief Justice David Maraga, the foreign envoys observed that the duo needed to work together rather than undermine each other's functions.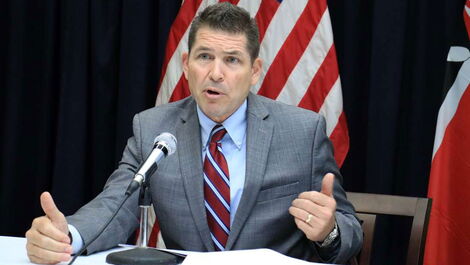 US. Ambassador to Kenya Kyle McCarter during a past press briefing at the US Embassy, Nairobi on May 2, 2019.
They asserted that dialogue beetween the two bodies was essential as they worked independently but cooperatively.
Additionally, the ambassadors urged for the resolution of the appointment of judges who have not been able to assume office since July 2019.
"Resolve the delay in the appointment of judges to vacant positions. Where there are substantial allegations of corruption, these should be swiftly and transparently addressed, while not delaying the appointment of other judges," they stated.
CJ Maraga had in June declared that the president was out of order for disobeying two court orders on the appointment of 41 judges He had also repeatedly complained of being undermined by the government and even threatened to boycott some State functions.
The envoys further advocated for the strengthening of collaboration among all agencies that work across criminal justice so cases flow efficiently.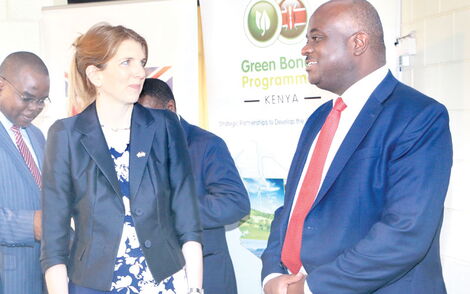 British High Commissioner to Kenya Jane Marriott (left) and Acorn Holdings chief executive Edward Kirathe celebrating the listing of Kenya's first green bond in Nairobi on October 3, 2019
They further commended the ongoing reforms within the National Police Service which have been pushed by the president, the Interior CS Fred Matiang'i and the Inspector General of Police noting that they should be scaled up as well.
On dealing with the backlog of cases, they stated, "Strong public prosecutions and an independent, fully staffed judicial systems are needed to work on the large backload of cases, unblocking those stuck in the system."
On funding of institution, the envoys conveyed that enacting the Judiciary Fund Act would help give financial independence to the Judiciary, adding that the funds should be spent wisely.
They advised for the fully funding of the National Legal Aid Service to provide legal representation for poor accused persons.
"In order for criminal justice institutions to deliver and be held to account, they need to be given adequate resources, while oversight mechanisms are key for accountability," the ambassadors stated adding that Kenya's Judicial System would benefit greatly from the initiative.
The Milimani Law Courts in Nairobi as pictured on November 18, 2019.
Related