Isaac Mwaura: The Pain of Being a Nominated Senator [VIDEO]
Jubilee Party Nominated Senator Isaac Mwaura on Monday, May 18, addressed the eggshells one has to walk on when being a nominated senator.
Speaking during an interview on Citizen TV's Day Break, the legislator stated that the position as much as it catered for special groups, the holder of the seat is bound to display absolute loyalty to the nominating party.
He added that the expulsion process against a nominated member was much easier as compared to an elected representative.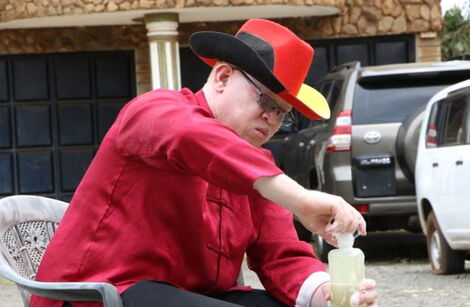 Nominated Senator Isaac Mwaura on April 19, 2020.
"You are easily removed from the seat if you don't align with the party's agenda. The party just has to order the member to produce a show-cause letter. If it not satisfactory, it can expel you, and Parliament begins the process to remove you," he disclosed.
Referencing his own experience when the Orange Democratic Movement (ODM) Party sought to remove him, Mwaura stated that it was a lonely battle.
"When I was chased out of ODM, I was partyless because I couldn't seat in any coalition. One of the members used to tell me I used to have a lot of value in ODM but then it depreciated when I jumped to the Jubilee side."
In 2015, while being a nominated MP under the ODM party, Mwaura jumped ship to President Uhuru Kenyatta's Jubilee party. He was ridiculed for his decision and lost in the Party's Ruiru Constituency primaries.
"When you lose power, people will most likely not receive your call. It is sad," he explained in the interview on Monday, May 18.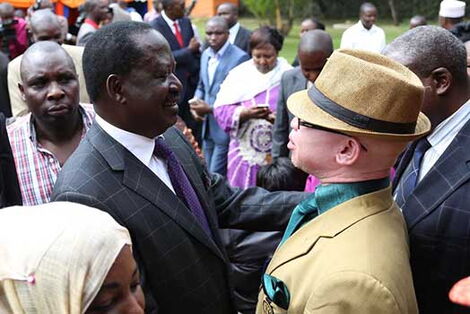 ODM leader Raila Odinga with nominated Senator Isaac Mwaura in 2014.
Mwaura added that after losing the seat, a member is stripped of a number of privileges.
"You'll be removed from all parliamentary committees and there will be no travel and the allowances. With the loss of income, you'll have to know how to meet the deficit for loans and mortgages taken."
The former ODM legislator added that a member had the option of going to court to challenge the removal noting that the procedure was expensive and draining.
"It's very difficult and the stress of it all. You'll remain alone at the end," he conveyed.
The nominated senator appealed for the Jubilee factions of Tanga Tanga and Kieleweke to address their issues so as to craft a united way forward for the good of the party.
"I am making a passionate appeal to my Jubilee party that maybe there should be a ceasefire between Tanga Tanga and Kieleweke because both are likely to lose; if we start fighting, our competitors will come and take over," he urged.
Here is the video of Isaac Mwaura during the interview on Citizen TV:
Related