Abel Mutua – Mum Predicted Winner of Churchill Competition Before Death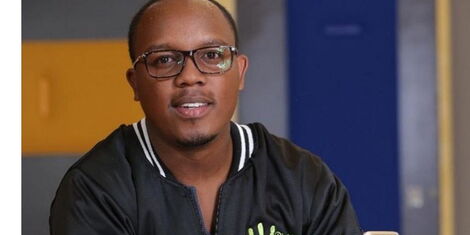 Abel Mutua, an actor and content creator who has made a name for himself in the entertainment industry on Saturday, August 22, narrated of the heartbreaking events surrounding the death of his mother back in 2009.
Mutua, a final contestant of the Top Comic show, (a talent search program pioneered by Churchill), disclosed that his mother died on a Monday, days before the ultimate show.
On the said Monday, the actor narrated that he was shooting the famous Mother-in-law show when his producer got a call informing him that his mother had suffered a cardiac arrest and passed on.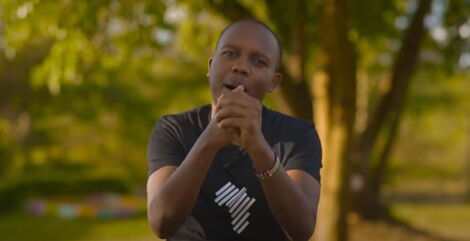 Kenyan Actor Abel Mutua.
"At around 3:45 pm, my producer got a call and as he was speaking to the person on the receiving end, he kept looking at me. I noticed his emotions change and all of a sudden, he became jittery.
"Moments later, he approached me and stated that my mother had been taken to Nairobi Women's Hospital after falling sick," he narrated.
The producer did not immediately relay the bad news but instead assigned a fellow cast member to accompany him to the hospital after informing him that his mother was unwell.
However, as Abel was on his way to the hospital, he was overwhelmed by emotions and contacted his brother, who broke the sad news to him.
"I kept calling my family members back home and they were not picking up my phone calls. However, they were talking to George, who was accompanying me to the hospital. I felt something was not right and texted my brother, telling him that I needed to know the truth. He called me a few minutes later and told me that our mother had passed on," he stated.
On learning of his mother's demise, producers of the Top Comic show allowed him to leave the competition, something that he declined.
"I came here to win," Mutua told the producers and continued with the show.
Weeks before the show, Mutua approached his mother and asked her to rally her friend's at work to vote for him as the winner of the show.
However, his mother declined indicating that her favourite contestant was Geoffrey Oyoo, a comedian who later came to win and got the Ksh 1 million cash prize.
"I will vote for Geoffrey Oyoo. I know there are a lot of girls who will vote for you," his mother had stated.
Oyoo's victory excited the Youtuber, who stated that his mother's wish had come to pass.
Related