Accountant Painfully Narrates Losing Half Her Family in Accident
Life can change in an instant, a normal day may take a turn for the worse with a tragic incident that could not be foretold.
For Nelly Kemumo Obiero, 33, a defining moment in the story of her life occurred on February 27, 2020, when she lost half her family in a freak accident.
Appearing on Hot 96FM on August 6, Obiero who works as an accountant shared the fateful day where she lost her husband and daughter in a car crash, leaving her with her then 6-month old son.
On that morning, she was going to be dropped off by her husband at work as usual when her three-year-old daughter Natalie Rose Mumbo insisted to accompany them. Together with her spouse Patrick Mumbo they agreed.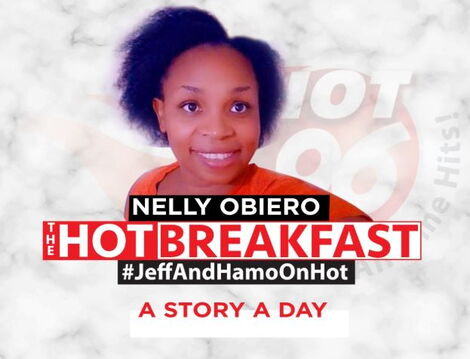 Nelly Obiero Shared the story of how she lost her husband and daughter in an interview on Hot 96 FM.
Having been dropped off at work at around 7:30 a.m, Obiero's day changed a mere 10 minutes later as she got a phone call from an unknown number- which turned out to be a traffic policeman.
"Someone called me, I was at my desk at work. An askari told me…he used these words, kuna gari imepata accident hapa na kuna mtu amekufa endea mwili City Mortuary (there's a car that has been involved in an accident and somebody is dead, go pick the body at City mortuary)" Obiero painfully narrated.
Dazed and confused, she tried to get more information and it was upon hearing the number plate, that she confirmed it was their family car.
She tried to inquire about her daughter but the caller couldn't give her any information on her whereabouts. Minutes later, one of Nelly's colleagues got information that the three-year-old had been admitted at Mater Hospital.
Expressing her gratitude to her colleagues, Nelly recalled that they rallied behind her and divided into three: some went to City Mortuary, others went to traffic headquarters in Upper Hill and others accompanied her to the hospital.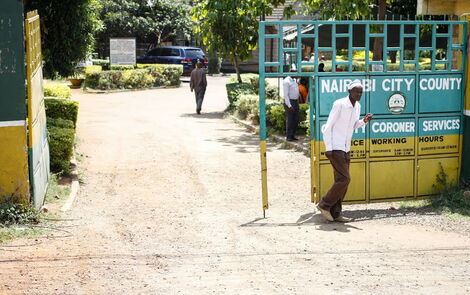 Nairobi City mortuary
There, she was informed that her daughter had passed away. Her grief was immense as she had lost two of her loved ones.
"That first month was tough. I barely slept. I had nightmares. I would wait for daylight, around 5 am, so that I could sleep," Obiero recalled.
Her family supported her as her mother and sister stayed with her and made sure that she ate and slept and that she had enough breastmilk for her young son.
"I would cry and let it out. Crying helps to let it out, and talking about it. The difficult part is the accident scene. When I remember that, it makes me angry. I just hope they didn't feel too much pain.
"God had a reason why it happened as it did. I comfort myself by saying that they are in a good place," she conveyed.
Obiero also got support from her workplace as she was given a one and a half months leave from work and her colleagues would call to check on her. Her company also provided her with a grief counsellor and when she went back to work, they reduced her workload.
Nelly remains hopeful with her son JJ as her motivation and the support she continues to receive along with her faith that keep her moving forward.
In order to help her cope with the grief, and get a semblance of normalcy, Nelly moved houses noting that the simple change in things helped her psychologically.
"We are a Christian family so Bible study every evening has helped me move on with life since the Bible tells us that there is hope at the end of the day," she assured.
Related