Activist Who Opposed Uhuru's Multi-billion Project Dies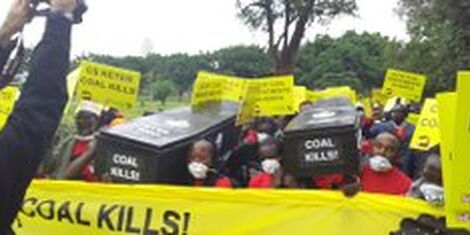 Activist and Chairman of the Save Lamu Project Abubakar Mohamed Ali passed away and was buried on Sunday, June 22, as per Muslim customs.
Save Lamu's communication manager Khadija Saad, revealed that the activist had been unwell for some time, adding that he died moments after surviving the surgeon's scalpel during a procedure on Saturday, June 20.
Ali may not have been a household name but the people of Lamu and activists across the country and region rated him as one of the most instrumental figures when it came to stopping President Uhuru Kenyatta's Multi-billion Lamu Coal Project.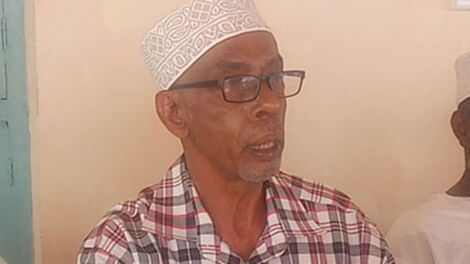 Save Lamu co-founder Abubakar Mohamed Al-Amudy.
"You likely don't know who this man is. His name is Abubakar Al-Amudy, Chairman of Save Lamu. He quietly mobilised a country to block the Lamu Coal Power plant. He is a hero to so many of us. A hero to many generations to come. Rest in power!" fellow activist and litigation director at Open Society Justice Initiative, Waikwa Wanyoike stated following the death of Ali.
"He has left indelible footprints," Senior Counsel Martha Karua added.
A teacher by profession, Ali's love for the environment saw him trade-in his chalk and duster for picket signs the moment he retired, delving into active cultural and environmental activism.
On April 2018, nine years after he set up Save Lamu, he became the town's hero when he secured Ksh1.76 billion as compensation for local fishermen who were affected by the. Lamu Port-South Sudan-Ethiopia Transport (Lapsset) Corridor project.
The late Ali grabbed international headlines when he teamed up with fellow activists and took to the streets to have protested the plans for a joint venture between the Kenyan and Chinese governments to mine coal and open a coal-fired power plant in Lamu County, arguing that it would have a devastating effect on the environment and health of the local populations.
Kenya was set to build a 981.5-megawatt coal-fired plant to generate electricity in the Manda Bay area of Lamu County.
Ali won numerous environment-related cases he filed through Save Lamu, which saw coal processing firms in the county stopped.
Lamu residents during demonstrations against the Ksh200 billion coal plant to be established in Hindi.
On June 26, 2019, Kenya's National Environment Tribunal (NET) revoked the licence granted to Amu Power Company to build a coal power plant in Lamu, on the Kenyan coast.
The planned Ksh200 billion coal plant which was to be set up in close proximity to the UNESCO World Heritage site faced various economic, environmental, health and cultural arguments against it.
The move by the late Ali to mobilise his community and take the fight against the project to court was his crowning moment.
It represented a massive win for the public participation of locals in environmental governance, for environmental law enforcement and for ensuring that businesses and governments are answerable to communities.
The tribunal ruled that the National Environment Management Authority (NEMA) failed to do a thorough environment and social impact assessment (ESIA) that met the requirements of the law.
Aspects missing included detailed insights into how much pollution from coal, dust and ash the plant would produce, and how this would affect people, plants, animals and marine life. This ruling has set a crucial standard for environmental and social impact assessments in East Africa.
Local and foreign environmental and human rights organisations were actively involved and included Ali's Save Lamu, Katiba Institute, Natural Justice, Heinrich-Böll-Stiftung, 350 Africa, Centre for Human Rights and Civic Education, Sauti Ya Wanjiku, Muhuri – Muslims for Human Rights, Natural Resources Alliance of Kenya, American Jewish World Service and the Center for Justice Governance and Environmental Action.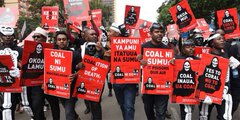 Protesters against the coal energy project in Lamu during a demonstration in Nairobi on June 12, 2019
Related