Actor Abel Mutua Recounts Being Stalked for Days by Police Officer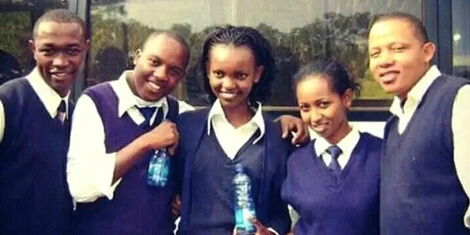 Actor and script writer Abel Mutua came to the limelight in 2007 after he landed a role on Tahidi High, a show that airs on Citizen TV to date.
Known for his cheeky behaviour, he quickly became a fan favourite with some fans even stopping him in the streets, expressing their admiration for his work.
One of his fanatics, however, turned into a stalker who would call and text him regularly, show up at his school at the Kenya School of Mass Communication and even tell him details of where he was at a certain time.
On his Youtube show, Mutua narrated of the chilling incident that went on for months and how it all begun.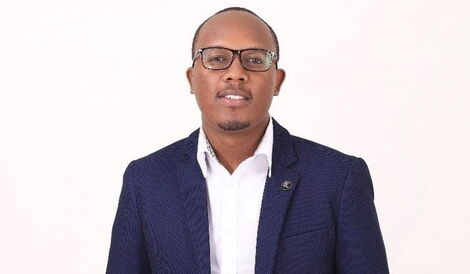 File image of screenwriter and actor Abel Mutua
"All actors from Tahidi High would meet at Galitos in Nairobi and board a van that would take us to Karen for the shoot. So, one day, as I was headed to Hilton, a lady stopped me.
"She told me that she was a huge fan and asked for my number. I was easy about it and gave it to her," Mutua disclosed.
It is here that Mutua's woes begun.
Four days after the police officer got Mutua's number, she would call regularly and ask him to meet her for a coffee date.
On his part, the actor would make up excuses and after days of evading her, the officer decided to take action.
"One day, as I was headed out for my 11 am class at the Kenya School of Mass Communication, I saw her at our school gate.
"I went up to her and told her that I was not in a position to see her because I was headed for class. In response, she told me that she would wait for the two hours to lapse but I was not up for the idea so I promised her that we would meet up on Saturday," he continued.
A day before their planned meeting, the officer called Mutua and asked him to meet her without fail because she was going through a lot and she needed someone to confide in.
Mutua heeded the call and on that Saturday, the two finally met.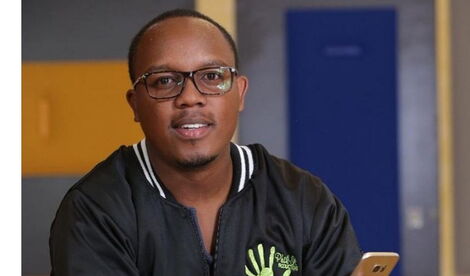 Actor and scriptwriter Abel Mutua
"She did not relay any of her troubles to me and I knew that she had just wanted me to show up for the meeting. Immediately, I made a decision to block her number," he narrated.
After calling a couple of times and realising that the number was not going through, the officer started using her friend's mobile phones to get a hold of him.
He would, however, hang up every time he realised it was her.
After hanging up a couple of times, Mutua realised that it was time to set the record straight and so he finally picked up and told the girl that he did not want anything to do with her.
In response, the officer stated; "That is the last time you will do that to any lady again."
After the incident, she would send Mutua strange messages but one specific one put the actor on high alert.
"So you went to Wamunyu," read the mesage.
At the time, Mutua had gone to visit his parents upcountry at a place called Wamunyu and he did not comprehend how the officer had learnt where he was.
"You can travel anywhere in the country but you should know that I know where you are and where your family resides," she added.
Mutua turned to his friend, Tony, who worked in the police force.
Tony had a conversation with her and it is there that the freaky messages and calls came to an end.
Watch the story courtesy of Youtube;
Related