Akothee Narrates 2-Week Ordeal at City Hospital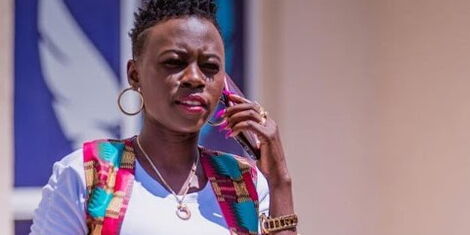 Kenya songstress and businesswoman Akothee, on Wednesday, July 22, for the first time opened up on her 2-week stay at the Karen Hospital after she collapsed while performing in Kisumu on November 2019.
The mother of five was airlifted to the Nairobi-based hospital, where for 2-weeks, she went through a mental ordeal that changed her completely.
Also read;
"I was in Karen hospital for 2 weeks. I didn't see any of my family members apart from my children ,friends, my employees, fans and my insurance company," she stated.
The fact that none of her other family members bothered to show up cut her deeply and she decided to make drastic changes in her personal life after she was discharged.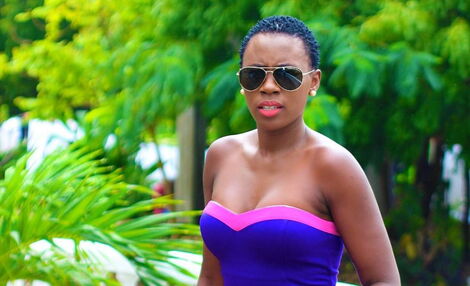 File image of singer Akothee
Key among them was cutting off her extended family from her money, a move which did not go down well with some.
Her sister Elseba Awuor, well known by the public as Cebbie Koks, publicly shaming her and claiming that she was broke and couldn't take care of the family.
Also read;
It was these statements by her sister that led the Akothee foundation founder to release her latest statement in a bid to set the record straight.
"Since I stopped dishing out money and attending to family problems apart from my parents & grandparents, I am hardly loved. My family have no idea of my wealth nor my whereabouts, even if I die today , they have no idea of who is handling my bills.
"They are guests in my life. I respect and love my family very much and the only way to keep the relationship is to love them from afar since I have no option but to love them," she stated
The singer has had a stormy July, recently revealing her heartbreaking experience when the parents of a boy she adopted suddenly turned up.
As it happens, the young man was never an orphan to begin with and had just left home looking to find a well-wisher to help him take care of his family uknowingly.
At some point Akothee had to distance herself from her own foundation, stating that the toll it had taken on her was just too much.
Her charitable organization was formed to improve the livelihoods of the disadvantaged in the society; an idea she says was driven by her desire to give back to society.
Part of the long term goals of the Foundation is establishing boreholes and rescue centers in different parts of the country, with the singer going viral, in March 2019, for marshalling resources that resulted in trucks of much-needed food and water landing in Lodwar.
Kenyan Singer Akothee (Right) and her adopted son Shadrack Mwita.
Related