Akothee's Selfless Act During Emergency Honored in London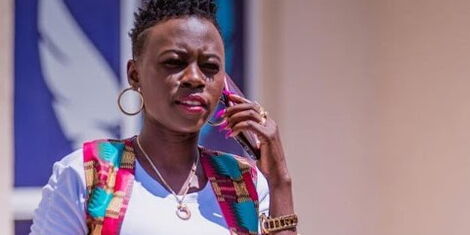 Kenyan Songstress Esther Akoth, popularly known as Akothee was at the heart of a colorful gala held in North London and broadcast globally via Zoom on August 31.
The businesswoman and philanthropist was feted with the Diamond Special Recognition Award, 2020, for her selfless actions during the Covid-19 pandemic in Kenya.
Through her brainchild, the Akothee Foundation, the singer has been traversing the country handing out essential items, providing free medical care among a list of other charitable actions.
"Hey guys, thank you so much for tuning in during the Zoom live as I am receiving my award. I just love you guys so much," she said, moments after receiving her award.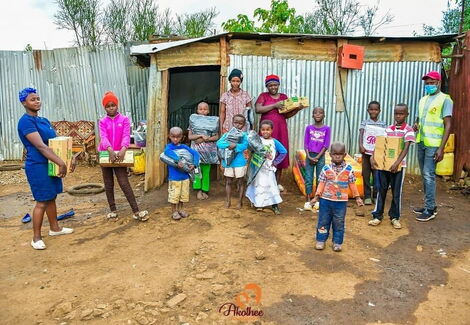 The family of 7 from Kahawa West pose for a photo after Akothee's visit on May 5, 2020.
She went on to reveal that the broadcast hit the 2 million mark in terms of active viewers, adding that Kenyans topped the list across the African continent.
Some of Akothee's charity runs saw at least 100 families fed in Mtwapa, Kilifi County on June 3.
On May 7, she was part of the team that trooped to Kahawa West after she was alerted about the plight of a family of 7 children who were all deaf just as their father.
They brought along bales of food items only to realize that the family did not have a kitchen within their mabati house.
Akothee promptly shared their story through all her social media platforms and was able to raise enough funds from well-wishers to pay the family a second visit to sort out the Kitchen issue and with another round of essential items.
Her list of selfless actions was what saw her crowned at the global event.
The gala was organised by Bustline Media, an entertainment, event planning & marketing company based in London, United Kingdom.
The 10th year gala featured other great African artists such as Nigeria's Davido and Don Jazzy.
Yetunde Oduwole, a popular writer, columnist, blogger and event planner/organizer, is the founder of Diamond Special Recognition awards Worldwide.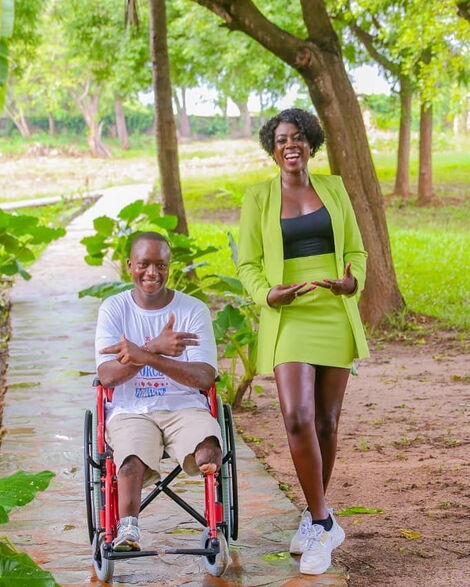 Singer Akothee and her Adopted Son Shadrack Mwita. Her foundation helped him walk again using prosthetics
Related