Anga Makubalo Shares The Recipe For His Success
Anga Makubalo Shares The Recipe For His Success. Sharing is definitely caring. A lot of the time social media only shows the glitz and glamorous side of things. Where celebrities are concerned, we only get to see their mansions, luxury cars, expensive clothes and epic holidays. Little do we know that, behind that, there is a lot of hard work, sometimes tears and disappointments here and there.
One celebrity who has done well for himself over the years is, Anga Makubalo. The award-winning musician and talented actor sometimes shows off his cars and other assets on social media. Recently Anga showed the front side of his mansion, and social media users went crazy over the beauty of it.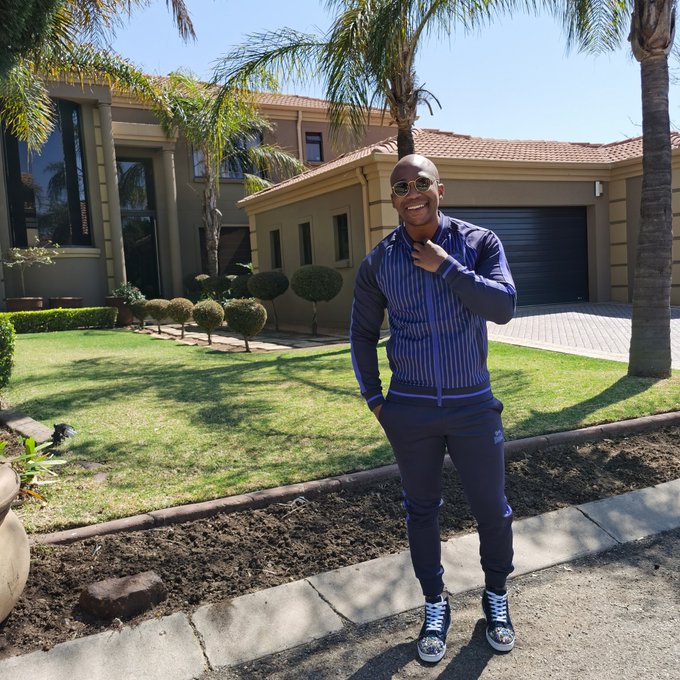 One of his followers, commented that he thinks Anga might have won the lottery. Quickly Anga responded, explaining how he has acquired some of his assets, and winning a lottery is definitely not one of them. He is a hard worker, who is focused when it comes to achieving his goals.
"No my nigg… I work my ass off. I wake up first and pass out last. I go out there and look for business and create important relationships. That's my win. Not the lottery. Ive never even played it," he said.