Angela Angwenyi Lands International Radio Job 5 Years After Ditching Nation FM [VIDEO]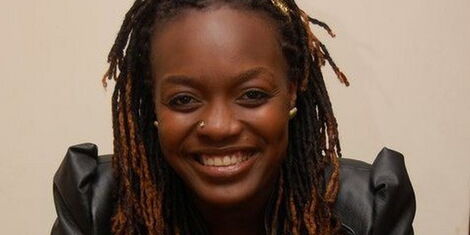 Former Nation FM presenter Angela Angwenyi has landed an international radio show roughly five years after she announced her retirement.
In a series of Facebook posts, she made on Monday, June 29, the presenter was elated to announce that she was taking up a breakfast show on AYV Radio based in Sierra Leone.
"So it's raining cats and dogs outside… First day back on air after 5 years of being off the radio, nerves galore… Wish me luck. Sierra Leone let's do this," she shared with her fans.
Her new show dubbed The Breakfast Show airs every weekday from 7:30 a.m. -10:30 a.m.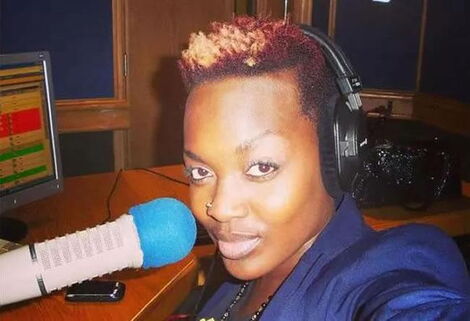 Former Nation FM Presenter Angela Angwenyi.
Angwenyi quit her popular State of the Nation show at Nation FM in 2015 after 10 years in the media industry.
Before moving to Nation FM, the mellow-voiced broadcaster had had a stint at Radio Africa's Kiss FM.
At the time of her departure, the presenter had been linked to the infamous NYS scandal in which a company, Out of the Box Solutions Limited, linked to her had been accused of receiving up to Ksh302 million.
The payment was apparently made to the firm as a consultancy fee to publicise tenders for the youth as well as women.
Her troubles continued a few years later when her house got put up for auction after she ran into financial woes.
The National Assembly's Public Accounts Committee (PAC) had stopped payments to Out of the Box Solutions owned by Angwenyi and Antony Lungaho after both parties had been paid Ksh90.7 million.
The house located at Jacaranda Gardens Estate in Nairobi was set to be auctioned by Garam Auctioneers that placed an announcement on a local daily in 2019.
Prior to this, her bank account had been among 14 that were frozen in 2018 as investigations into the scandal went on in 2018.
Angwenyi had achieved fame both through her radio job as well as serving as a publicist for Nigeria's D'Banj and the Chocolate City label.
Related