Angry Chief Disrupts Funeral Where Legio Maria faithful Mourners Flocked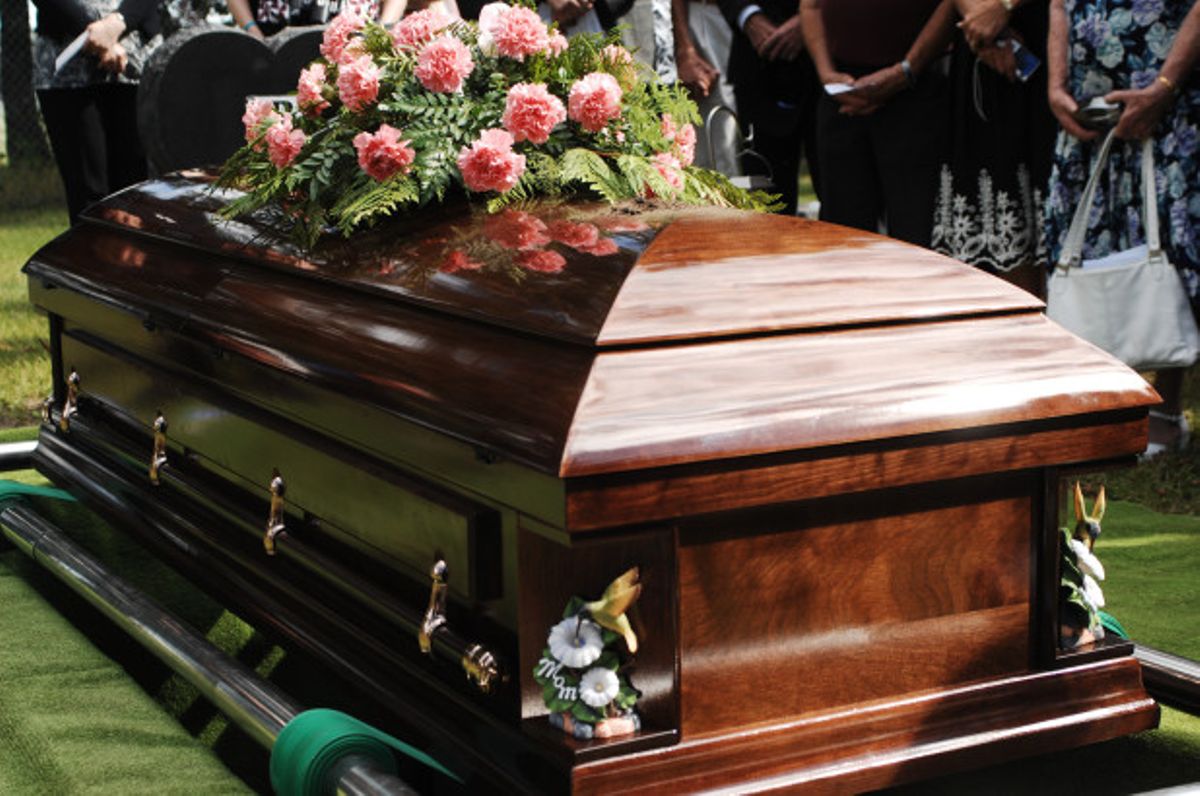 A video of an angry chief lecturing mourners was circulating on social media platforms the better part of Saturday, April 25.
In the video, a vividly livid chief is seen lecturing Legio Maria faithful who held a burial without following government directives that have been set to combat the spread of COVID-19.
"I am demanding an answer from all of you. Are these 15 people? Why are you ruining the work the government is doing?" the official questioned.
"Why are you not following directives that have been set by the government? The government specifically stated that only 15 people should attend a burial. These are not 15 people.
"I want only 15 people in this place, the rest should go home immediately," the chief ordered as some of the mourners still stood unmoved.
From the video, the Legio Maria faithful looked unmoved and some continued singing a song without caring about the directive by the chief.
The government had previously issued several directives including banning of gatherings to contain the spread of COVID-19.
To curb the spread, the government ordered that only 15 individuals would be allowed to attend the funeral of a loved one.
In a press briefing on April 13, 2020, Health CS Mutahi Kagwe warned that the country to witness unusual burials of coronavirus victims.
"How we dispose of our loved ones might not be practical in an extreme situation," he stated.
"Be mentally prepared and to accept that COVID-19 victim bodies shall be disposed of in a manner that protects the living from infections and in accordance with the Ministry of Health burial protocols," he added.
Interior Principal Secretary Karanja Kibicho directed chiefs and their assistants to ensure directives set by the government were being followed.
"Administration officers are hereby directed to ensure that there will be no gatherings in churches, mosques and if the order is defied arrests will be made.
"Weddings and merry go rounds will also not be allowed. Funerals should be attended by people not exceeding 15. Failure to ensure compliance will attract strict disciplinary measures," Kibicho declared.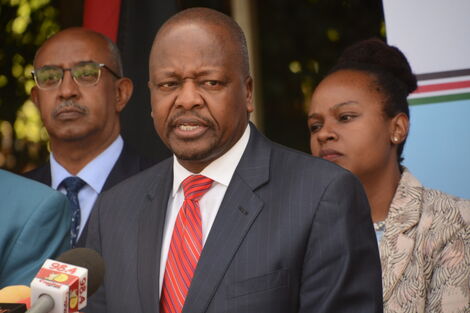 Health Cabinet Secretary Mutahi Kagwe addresses a press conference on Covid-19 in Nairobi in March 2020
Related