Angry Residents Pelt Stones At Mbeere South MP [PHOTOS]
Mbeere South MP Geoffrey Kingagi Muturi was on September 2 in a tricky situation when residents forced him to flee from a public function.
The legislator who is a retired KDF colonel was overpowered by the angry locals who pursued him forcing him to jump into a ditch to getaway.
It was alleged that the MP showed up at the function unannounced with additional reports indicating that he was chased for failing to deliver on projects since the 2017 elections.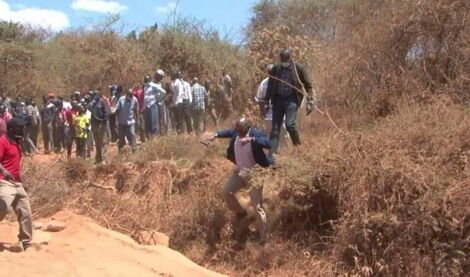 Mbeere South MP Geoffrey Kingagi Muturi being chased by residents on September 2, 2020.
In July 2020, Muturi was among 19 legislators named among the most silent MPs in parliament by Mzalendo Trust, a Parliamentary Monitoring Organization (PMO).
Others were Abdi Tepo (Isiolo South), Abdi Shurie (Balambala), Ahmed Gaal (Tarbaj), Johnson Naicca (Mumias West), Amin Deddy (Laikipia East), James Gakuya (Embakasi North), George Aladwa (Makadara).
In response, Muturi defended his record stating that he was involved in the National Assembly matters evidencing that he was a member of a sub-committee on security.
"One can not speak without a purpose, you have to make it relevant on the agenda. I have presented reports before the house on matters to do with the land in my constituency before," he stated.
In a previous interview, he admitted that the constituency had lagged behind in terms of development noting almost half of the schools were mud-walled, and so were many homes in the area.
Here are more photos from the incident on September 2, 2020: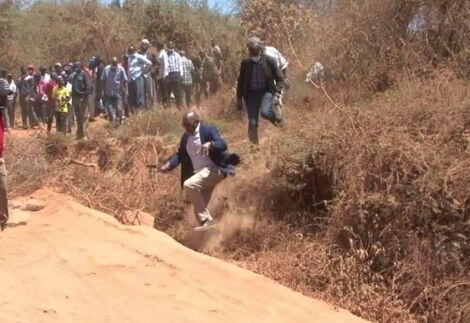 Mbeere South MP Geoffrey Kingagi Muturi being chased by residents on September 2, 2020.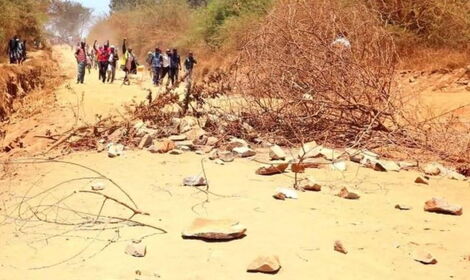 Stones that were thrown by residents of Mbeere South on September 2, 2020.
He observed that security in the area was wanting due to the lack of enough police officers.
"We have been abused and also disinherited of our resources. It means we have been thrown outside and completely abandoned as if we have no value. We have been misused," the legislator adding that water and other basic necessities were also scarce.
When the locust menace descended upon the area earlier in the year, muturi advised residents to use pepper smoke to effectively rid of the pests as it had done other insects.
The region's miraa crop was greatly affected by the infestation as the government deployed a plane to spray the insects.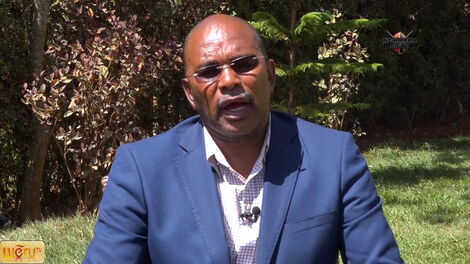 Mbeere South MP Geoffrey Kingagi Muturi during a previous press conference.
Related