Anita Nderu Stokes Controversy With New Cooking Show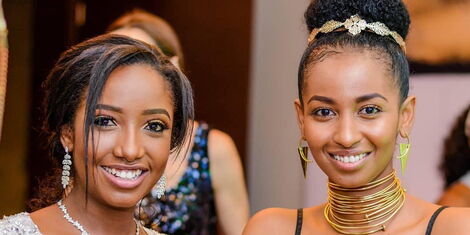 Media personality Anita Nderu was the name on everyone's lips on Thursday, July 2, as she got Kenyans talking with a teaser for her online cooking show, The Overdressed Cook.
The show was launched two months earlier but had gained little traction until the latest episode that sparked conversation largely due to the racy subject matter and her two LGBT guests.
Episodes usually feature Nderu in various dresses, discussing various topics as she cooks various meals with guests also occasionally brought on.
It is among the latest in a long list of online shows launched by media personalities during the Covid-19 period amid disruption in the industry.
The teaser for her latest episode quickly went viral and was shared on platforms including Whatsapp, Twitter and Facebook along with a barrage of mixed reactions.
In some quarters, it was perceived as a bid by Nderu to use shock value to promote the show whose episodes were averaging a few hundred views on YouTube.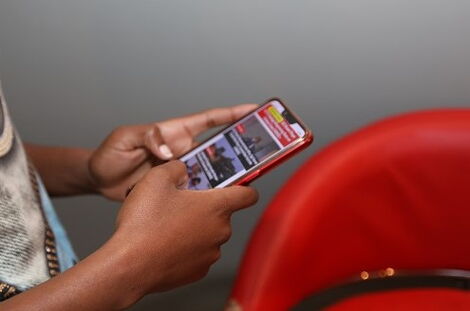 A user browsing through a smartphone for news.
She was accused of shockvertising, which refers to deliberately, rather than inadvertently, startling and offending one's audience by violating norms for social values and personal ideals.
A cooking oil brand she appeared to advertise in the show, however, clarified that they were not working with Anita but thanked her for being a customer.
Wage cuts and lay-offs have left the media industry as one of the worst-hit in the pandemic period, but various mainstream stars have adapted to it by quickly finding their footing online.
Former Milele FM presenter Felix Odiwuor alias Jalang'o and former K24 news anchor Betty Kyalo, for example, have in a short period crafted some of the most popular online shows in the country, Bonga na Jalas and Betty Lately respectively.
Both presenters were affected by the wage cuts at the company and opted to resign, leveraging their established brands to attract large audiences for new content.
Their content could not be more different, with Jalang'o focusing on high-profile interviews while Betty takes fans behind the scenes showing intimate moments with her family and a look into her business and day-to-day activities.
The impact of both shows, however, has been proof of the transition by some of the country's most recognisable figures to focus on digital.
Another factor that has supported the growth of these online channels has been an existing fan base, hitherto unutilised, coupled up with avid listeners and viewers eager to tune in after missing them on the airwaves.
These online channels have become important revenue streams for media personalities due to the opportunities they offer; from direct advertising revenue to product endorsement deals and more.
Citizen TV news anchor Jeff Koinange, for instance, has found success with his web series A Chapter a Day, in which he reads excerpts from his book Through My African Eyes published in 2014.
Watch the first episode of Jeff Koinange's web series below: 
Related