Armed Men Stage 30-Minute Heist in Muthaiga Mansion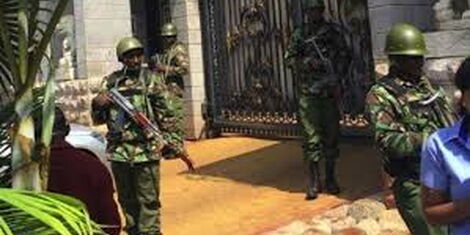 FILE
A gang of armed men on Sunday, June 6 raided and robbed a city businessman at gunpoint, in his mansion along Tchui Road, Muthaiga.
Starehe Sub-County Police Commander Julius Kiragu confirmed the incident stating that the robbers held businessman Harish Patel at gunpoint. Patel is the owner of Kenya Horticultural Export Ltd, a company that deals in agricultural produce.
The detectives suspected that the robbers colluded with Patel's workers to rob him of Ksh20 million and expensive jewellery.
According to a police report, the three armed men entered the building after scaling the businessman's perimeter wall. They were reported to have cut the electric fence before jumping into the compound.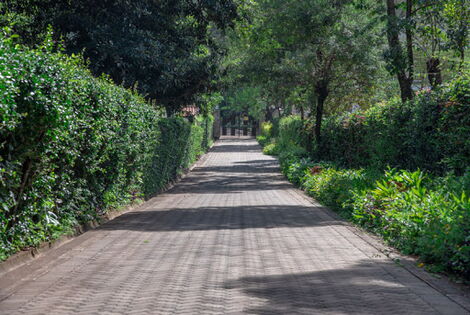 Tchui Road neighbourhood in Muthaiga, Nairobi
FILE
They then tied three workers and a security guard who were on duty using ropes and locked them in one of the rooms.
Patel and his family were later on held at gunpoint and robbed of his property. The robbers used tomato crates to scale off the perimeter wall after conducting the covert 30 minutes robbery that did not draw the attention of Patel's neighbours.
Detectives stated that no one was injured in the dawn robbery and police were tracing the robbers who didn't fire a single shot, with the knowledge that they may be tracked after the detectives compile ballistic reports.
The sleuths believed that the robbers had knowledge of the businessman's whereabouts, cash and gold he possessed in his house and the blueprint of his mansion.
"The robbers directed the house help to take them to the room where the family was. The house girl took the keys to the main house and opened the door for them.
"So far we have not arrested anyone, we have, however, interrogated all the employees. We have also taken their mobile phone numbers for analysis to establish if they were in communication with the suspects," Kiragu disclosed.
The guard who was interrogated claimed that the security alarm went off, but Patel's family members who were inside the house failed to respond on time.
Tchui road neighbourhood houses notable politicians and diplomats from former President Mwai Kibaki, former First Lady Mama Ngina Kenyatta, ex-Cabinet Minister Charles Njonjo, British High Commissioner Jane Marriott and billionaire Manu Chandaria.
Chandaria was robbed off in a similar manner – a suspected inside job – in December 2020.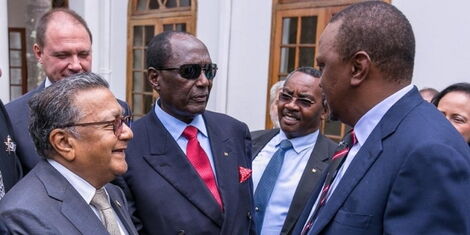 Billionaire Manu Chandaria with President Uhuru Kenyatta at a past
Related