Babu Owino Lies unmasked: DJ Evolve is still in hospital, bill still growing!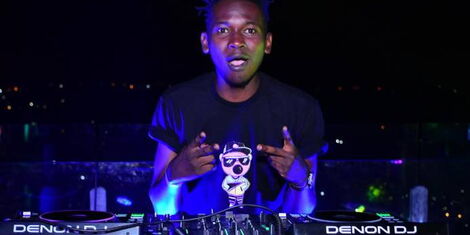 Speaking to Tmz.co.ke  DJ Evolve's father John Orinda disclosed that his son had not been discharged from the hospital and was still undergoing treatment to regain full health.
He further stated that even though Evolve had made significant progress in his recovery.
"DJ Evolve has not been discharged. He is still at the hospital. The bill has really risen, it is nearly Ksh16 million.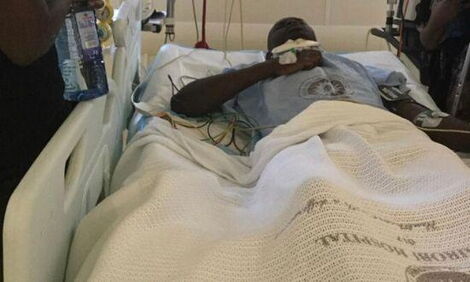 Felix Ondari alias DJ Evolve at the Nairobi Hospital where he has been receiving treatment.
FACEBOOK
"He has been making recovery strides though he is not yet healed properly," stated Orinda.
"Doctors told me that for him to fully recover, even after he gets discharged, he may need to be taken for regular clinic checks," he added.
Regarding the ballooning bill, Orinda noted that Embakasi East MP Babu Owino had promised to continue paying it and disclosed that Evolve would return to the decks as soon as he fully recovers.
"When he recovers, he can just continue with his job," remarked the father.
The Instagram post by B-club had given the impression that the DJ was ready to resume work by welcoming "back home King DJ Evolve (lowkey assassin), we can't wait to dance to your vibe once this lockdown is over."
That followed a video clip that another Instagram handles bearing the DJ's name had shared of Evolve on the decks in a fully-packed club.
Evolve's friend, DJ Pierra Makena, however, confirmed to tmz.co.ke that although she had not seen the DJ in the past week, he (Evolve) had not taken control of his phone yet.
Babu Owino, when reached for comment disclosed that he was still carrying on with the payment of the bill and thanked God for the DJ's health improvement.
Embakasi East MP Babu Owino addressing a crowd during a past event.
FACEBOOK