BBC's Ian Wafula in Isolation After Contracting Covid-19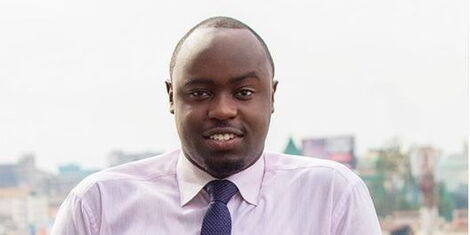 BBC Africa journalist Ian Wafula on Sunday, July 26, announced that he had tested positive for Covid-19.
The former KTN and K24 TV presenter noted the irony of contracting the disease after months of covering the global pandemic.
He disclosed that he had been primarily asymptomatic, save for mild headaches, an itchy throat and loss of sense of taste which he experienced in the past week.
The 28-year-old journalist disclosed that he was recovering in isolation at home since receiving his results via e-mail.
File image of BBC journalist Ian Wafula
His sister, who also tested positive, entered isolation alongside Wafula at their home. According to the journalist, she is also asymptomatic.
Wafula explained that he chose to make public his test results in a bid to break down the stigma associated with the virus.
"I'm sharing this so that more of us know that the disease is real, so we stop having stigma towards it and so that we be careful," he wrote.
Several recognizable Kenyan journalists and media personalities have announced their results after testing positive for Covid-19 including Citizen TV's Jeff Koinange, KBC Radio Taifa's Bonnie Musambi, Miss Katiwa of Homeboyz Radio and Jerotich Seii who appears as an analyst on KTN.
Many have cited de-stigmatization as the key driving force in choosing to share their results with the world.
Stigmatization has been cited by the Ministry of Health as a major obstacle in the fight against the pandemic.
According to the results of a survey conducted by TIFA released on Wednesday, July 1, 23% of Kenyans are not willing and cannot visit people who have recovered from the virus.
41% of Kenyan parents further stated that they could not allow their children to play with the children of those who have recovered after contracting the virus.
In addition, 23% of Kenyans were said to be fearful of taking the test due to the stigma they would face and the fear of being placed in quarantine centers.
The report drew from a sample size of 843 people interviewed between June 2 and 15 as part of the research.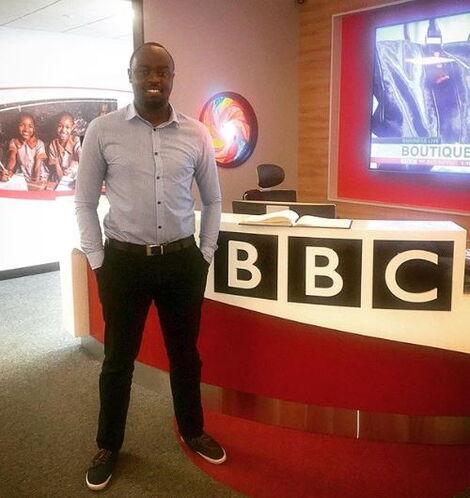 Journalist Ian Wafula at the BBC East Africa Bureau in Nairobi on August 1, 2018
Related