Bill Gates Foundation Exposes Elaborate Kenyan Tender Scam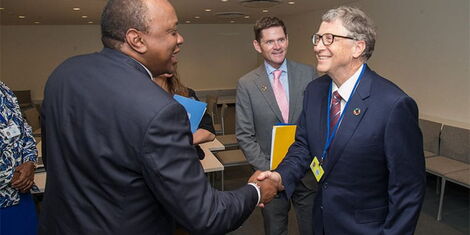 The Bill and Melinda Gates Foundation on Tuesday, May 2 issued a statement warning the public not to fall for a fake tender notice that was published in local dailies on May 31.
The foundation established by technology mogul Bill Gates published the statement on its website, urging members of the public to report the scam to local authorities.
A half-page advertisement had been taken by the scammers who claimed to be from the Supply Unit Division of the Bill and Melinda Gates Foundation regional office in Kenya.
The foundation asserted that it did not have a regional office in Nairobi as the fake tender notice alleged, noting that it was one of the numerous scams which have been stealing from the public by riding on the foundation's name.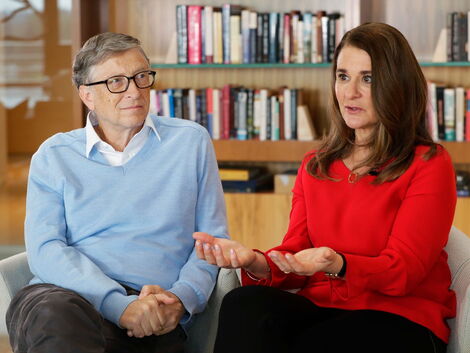 File image of Bill and Melinda Gates
The tender notice invited offers for the supply of large quantities of vegetable oil, porridge, salt, long grain rice, soap, maize meal and gas cylinders.
Dealers, manufacturers and suppliers were urged to apply if they met the requirements, with a tender application fee of Ksh4,100 charged for each category.
The placement of the notice in leading dailies guaranteed the scam visibility among many potential victims who might have applied for the tenders believing they were genuine.
The scammers also acquired a fake domain name which sounds close to the actual Gates Foundation website domain to boost credibility.
The foundation noted that it has in the past worked closely with various law enforcement agencies to shut down potential scams, but it was difficult to identify all of them due to the sheer volume.
Members of the public were advised to reach out to the organization if they doubted the authenticity of any type of correspondence claiming to originate from the foundation.
"The foundation is aware of numerous forms of fraudulent correspondence including, but not limited to: email, postal mail, fax, and telephone, all claiming to be from, or associated with, the Bill & Melinda Gates Foundation.
"They are circulating in a number of different languages and often include foundation logo, photos, links, or other information taken directly from our official web site.
"Unfortunately, scams claiming to be from or associated with the foundation are growing in volume and, in many cases, can be quite sophisticated. Our security team is working with law enforcement to make every effort to stop such scams, but unfortunately, we cannot stop them all," the statement read in part.
The foundation indicated that they do not request any administrative fees for awarding of grants or registration fees for conferences and summits.
It further disclosed that it did not offer investment opportunities, solicit donations or request information about bank accounts or other personal information.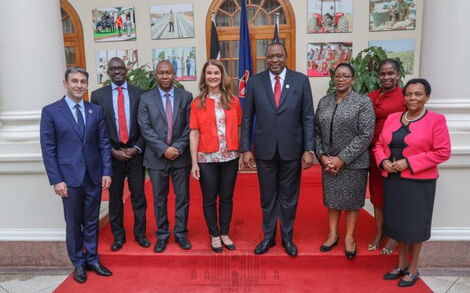 President Uhuru Kenyatta pictured with philanthropist Melinda Gates alongside various officials at State House, Nairobi after a meeting on November 12, 2019
Related