Boat Ferrying Family of 9 Capsizes in Naivasha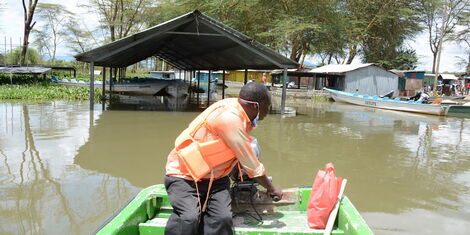 A casual boat ride for a family of nine nearly turned tragic as the boat capsized in Lake Naivasha, Nakuru County on Monday, November 16.
The family, including two children, were whisked away to safety by nearby boat operators who saved the family just in time.
Lake Naivasha Boat Association Chairman, David Kilo pointed out that abandoned nets at the shore caused the midday incident.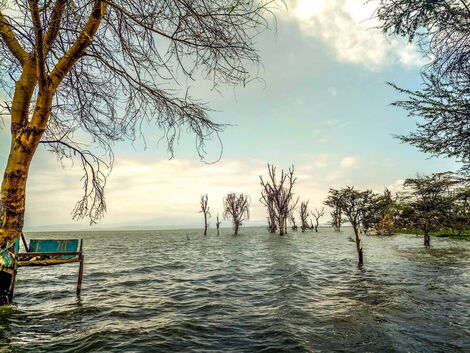 A section of Lake Naivasha in the Rift Valley.
"The nets are at times washed away by water hyacinth and in the current incident, they trapped the boat engine, making it impossible to move.
"We are calling for action to clear abandoned nets," noted Kilo.
This, Kilo noted, caused the nine family members to panic hence the persistent pacing back and forth led the boat to capsize.
He also echoed the sentiments from the Kenya Maritime Authority to continue the crackdown on unlicensed boats in the lake. He, however, confirmed that the boat used by the family had been licensed for tourist operations around the lake.
A similar boat incident at Lake Victoria also saw six people lose their lives on Friday night, October 9. Nearby fishermen, who were on a fishing expedition, managed to rescue seven people from the ordeal.
According to Budalang'i County Deputy Commissioner Jacob Rutto, the 13 passengers were traders who were ferrying goods across the border to Uganda.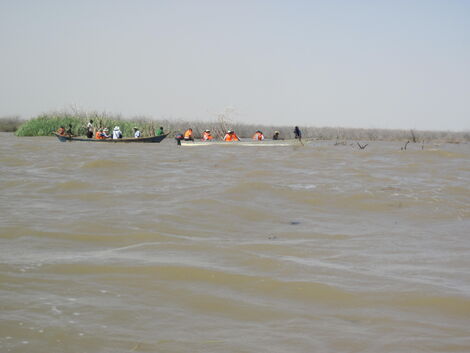 File image of boats sailing in water
Related