Busy Nairobi Road Closed Without Notice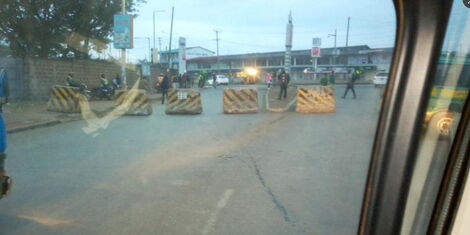 The government through the Kenya Urban Roads Authority (KURA) has issued an apology after closing a busy road in Nairobi without notice.
The issue was raised by the road users who decried the move after noting that the Lungalunga-Likoni Road junction was no longer accessible on Wednesday, July 15, over road repairs.
Speaking to Tmz.co.ke, a representative from KURA disclosed that there were some Asphalt concrete works that were going on at Lungalunga-Likoni Road roundabout.
He further disclosed that the contractor was to close on sunday but he opted for Wednesday.
The complainants claimed that the closure directed most of its traffic towards Mombasa Road which is known for heavy traffic that was also plagued by demonstrations making it impassable.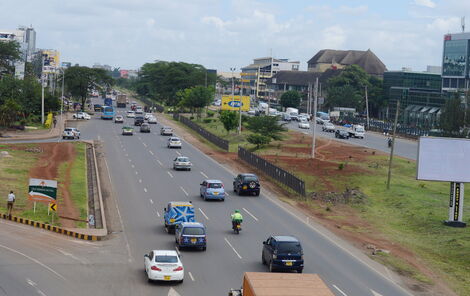 An elevated view of motorists along Mombasa Road-Langata Road. Thursday, October 14, 2019
In a statement to the frustrated motorists and commuters, KURA apologised for the closure of the road noting that it was working to have the service restored.
The notice further indicated that the contractor who was working on the road had been urged to restore the road by the morning of Thursday, July 16, 2020.
"We sincerely apologise for the closure at Lungalunga-Likoni Road junction that was done without notice.
"The contractor will finalise the works today evening thus the section will be open for traffic tomorrow Morning Thursday July, 16, 2020. Sorry for the inconvenience caused," read the notice in part.
Sampling comments from the users, it was established that motorists were appaled by the lack of a notice over the road closure.
"Its always a good gesture to inform fellow citizens on your plans to improve our roads,being silent is unethical and shows lack of concerns on your side," argued Shadrack Musau.
"How did you approve closing Lungalunga Road without prior notice to motorists? It is unethical, arrogant and unprofessional," observed Conrad Khei.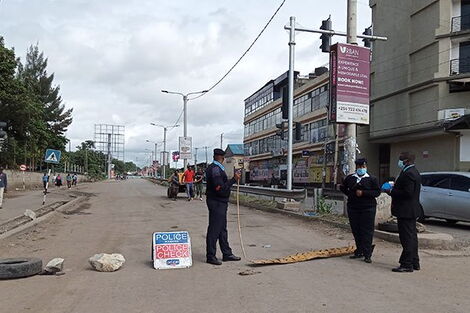 Police officers manning a roadblock that went up in Eastleigh estate on May 7, 2020, after the government ordered a lockdown over a spike in Covid-19 cases
Related