Cabinet Should Be Given Priority for Covid-19 Vaccine Trials – Martha Karua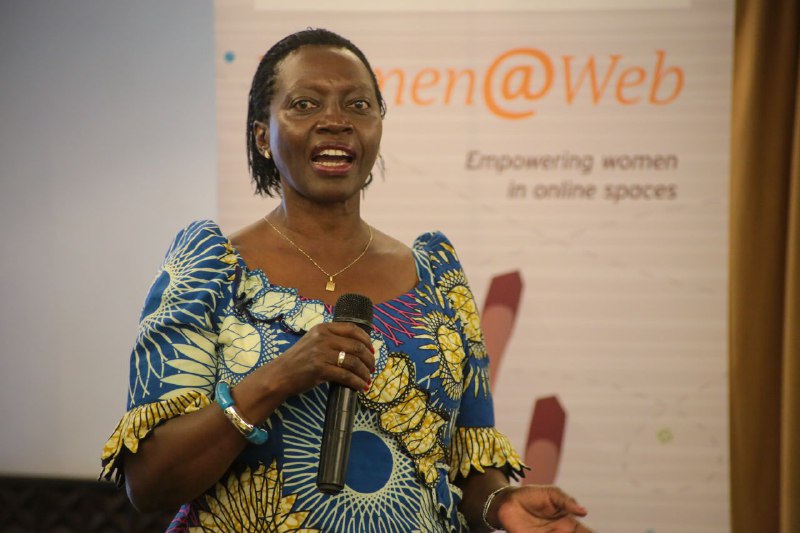 Former Gichugu MP Martha Karua addresses the Women at Web summit in Nairobi on February 25, 2020.
Narc-Kenya Party leader Martha Karua wants the United Kingdom Covid-19 vaccine trials conducted on senior government officials, following reports that Kenya is open to the move.
According to an article by one of the local publications, going by the title, "State Open to Trials of New Virus Vaccine" noted that the country is considering to test the vaccine in Kenya subject to proper procedures being followed.
In a tweet on Saturday, April 25, Karua urged government officials to lead the public by having the vaccine tested on them first.
A woman holds a small bottle labelled with a "Vaccine Covid-19" sticker taken on April 10, 2020.
DAILY SABAH
"Now that the Ministry of Health says Kenya is open to testing of British vaccines in Kenya, let them be tested on members of the Cabinet and their families and thereafter all elected representatives and senior government officials," noted Karua.
In her tweet, Karua went on to tag State House, Kenya Medical Association and Jane Marriott who is the British High Commissioner to Kenya.
Karua then posted a quote box by TMZ.co.ke on her official Facebook page reiterating the same.
In his press briefing on Friday, April 24, Ministry of Health Chief Administrative Secretary Rashid Aman noted that the government would deliberate if UK came calling.
"If this request comes to us, it will be scrutinised by the government before we respond to it. There are laid down procedures, which are rigorous for approval of any trial," said Aman.
Aman, however, denied the government knowing about UK's plan to test the vaccine in the country, "I've read this but as a government we are not aware."
"There are proper procedures of ethical review and approval of clinical trials. As a government we are not aware at all about the interest of this team to come and work with the government of Kenya in testing this vaccine," said Aman.
An article by BBC on Thursday, April 23 revealed the UK government is considering testing the Oxford University Covid-19 vaccine in Kenya.
"The Oxford team is also considering a vaccine trial in Africa, possibly in Kenya, where the rates of transmission are growing from a lower base."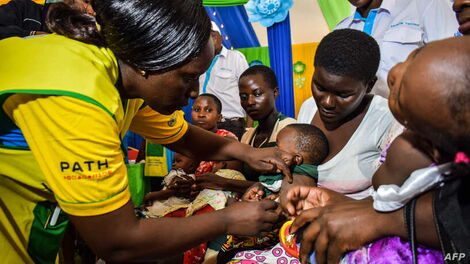 A health worker vaccinating a child against malaria in Ndhiwa, Homabay County on September 13, 2019.
VOA NEWS