CAS Mercy Mwangangi: I Turned Down 3 Jobs for Uhuru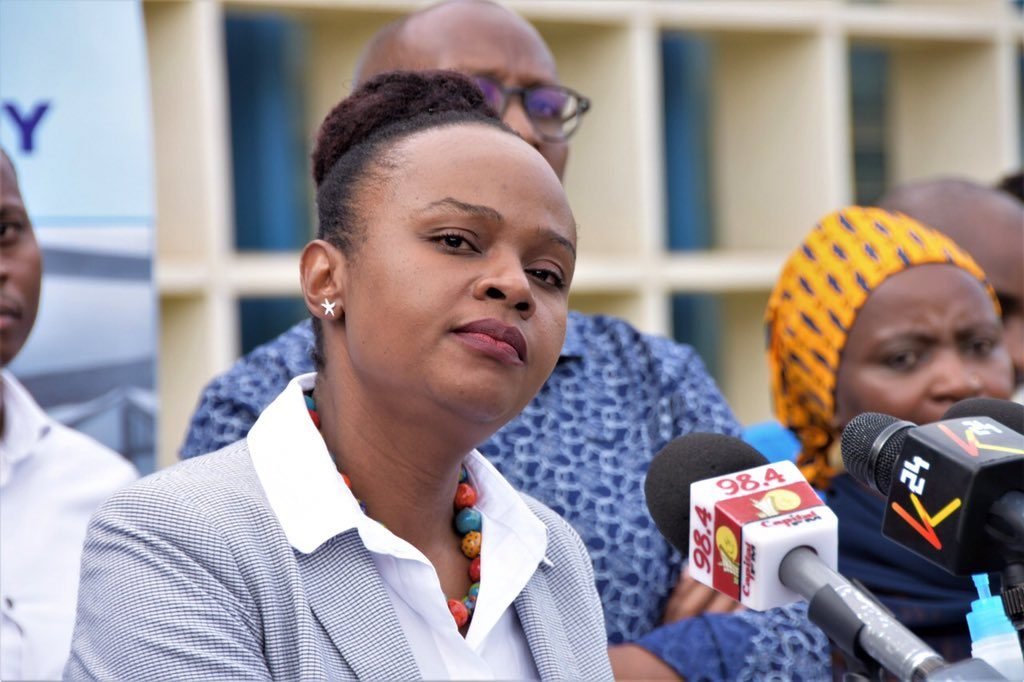 Health Ministry Chief Administrative Secretary Mercy Mwangangi addressing the media, April 2020.
For more than a month, Kenyans have come to understand that Health Chief Administrative Secretary Mercy Mwangangi, off her daily addresses, is an organised, intuitive, and decisive go-getter.
Her strong skills came in handy the night before President Uhuru Kenyatta appointed her as the CAS.
At the time, she had received three job offers in the lucrative health economist category. She was still juggling the offers when she received the appointment the next morning.
"I received the announcement a few months ago that I have been appointed as the Chief Administrative Secretary.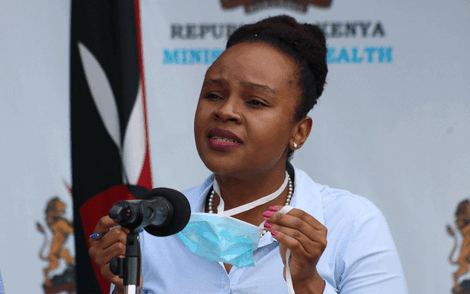 Health CAS Mercy Mwangangi during a press briefing outside Afya House, April 2020.
"Prior to that nomination I had just received three job offers the night before and the fourth one came and you never say no to the president," she told KTN News.
She further noted that the appointment hit her by surprise and that she was not aware until a few hours later when she started receiving incessant calls.
Her journey to the top was, however, not an easy one factoring in some 18 months of unpaid internship at the Ministry of Health.
Mwangangi was born in Machakos in 1986, attended Pangani Girls High School before proceeding to the University of Nairobi.
After that, the soft-spoken doctor was enrolled in an internship programme at the Machakos Level Five Hospital for one year, where she would get thrust into the challenging life of a health worker, sometimes pulling 48-hour shifts.
She later moved to Meru South, now Tharaka Nithi County, where she perfected her Public Health Skills.
"I learned to take my seat at the table and make my voice heard because for your voice to be heard you have to speak out loud," she stated.
Later, she scored two scholarships to Australia, where she pursued a master's in health economics and policy from the University of Adelaide as well as a leadership course.
After her unpaid internship when she returned, Mwangangi was posted to the ministry's monitoring and evaluation department before she was moved to the National Hospital Insurance Fund (NHIF).
"This is the time we put together the Linda Mama programme for free maternity services, the health insurance strategy for the poor and many other initiatives, including the conditional grant framework for county governments," she noted.
From that position, Mwangangi moved up and was part of the team that was tasked making the Universal Healthcare (UHC) agenda into an actionable plan.
During the interview, Mwangangi also clarified that she is not yet married but has a partner. For now, she explained, she is married to her work.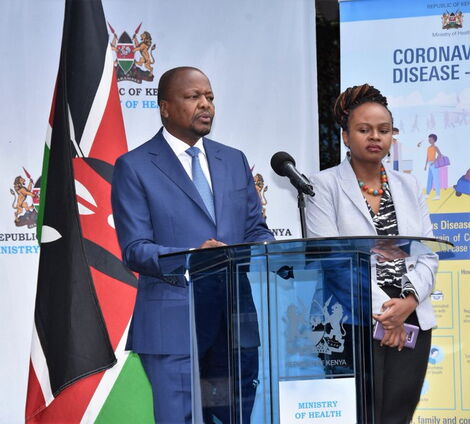 Health Cabinet Secretary Mutahi Kagwe (Left) and his Chief Administrative Secretary Mercy Mwangangi during a press briefing in March 2020.