CBK to Regulate Mobile Loan Apps in Proposed Amendment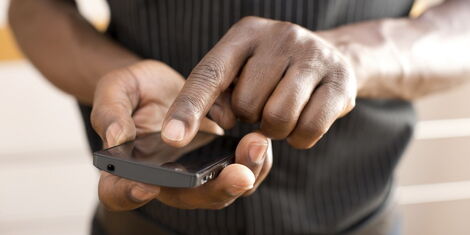 Users of mobile loan apps which have proliferated the country could be set for new experiences if  the Central Bank of Kenya (Amendment) Bill of 2020 is assented into law.
Introduced by Bonchari MP Oroo Oyoika in June, the bill before the National Assembly observes the lack of a legal framework to control the operations of digital credit providers and tasks the Central Bank of Kenya (CBK) with the regulation of such services.
Mobile loan applications have generally faced criticism over high interest rates, with some analysts describing them as predatory or exploitative.
In Oyoika's proposal, the Governor Patrick Njoroge-led Central Bank of Kenya (CBK) is tasked with regulating digital financial products and services to ensure fair access to credit.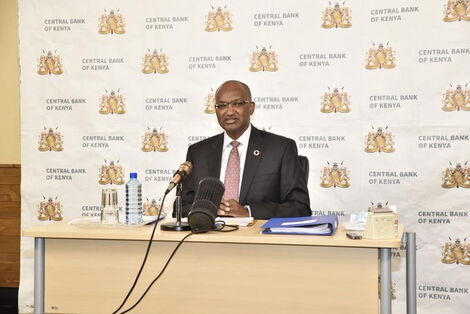 Central Bank of Kenya Governor Patrick Njoroge during a press conference in Nairobi on May 28, 2020.
"The principal object of this Bill is to amend the Central Bank of Kenya Act in order to ensure that the Central Bank of Kenya regulates the conduct of providers of digital financial products and services and financial products and services.
"The current position is that there is no legal framework governing digital borrowing platforms and other financial products and services. As such, the Central Bank of Kenya will have an obligation of ensuring that there is a fair and non-discriminatory marketplace for access to credit," the bill reads in part.
Oyoika observed that implementation of the bill would occasion use of additional public funds to enable the CBK to carry out its mandate.
Notably, the Central Bank will be expected to license and supervise authorized dealers.
CBK will also formulate and implement policies that best promote the establishment, regulation and supervision of payment, clearing and settlement systems.
According to available data, more than 3.2 million Kenyans are blacklisted on the Credit Reference Bureau, with a majority of them having taken mobile loans.
In April, following the outbreak of the global Covid-19 pandemic, the Digital lenders Association of Kenya (DLAK) which represents 17 major digital lenders in the country announced the waiver of late repayment fees as a move to cushion Kenyans from the economic pinch.
"The move will cushion the customers who are under distress, following the slowdown in the economy after disruptions to their day to day operations that could have had an effect on regular income flow," the statement from DLAK read in part.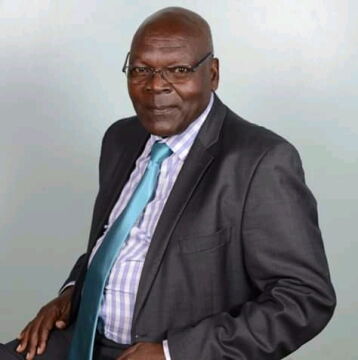 Bonchari MP John Oroo Oyoika
Related