CCTV Footage Emerges of Moments JKIA Engineer Was Stabbed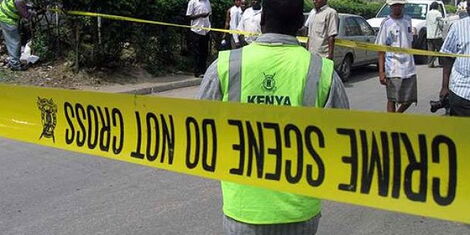 CCTV footage has emerged of a man believed to be Edward Okello, an engineer who was allegedly stabbed following a domestic squabble at their Nairobi's Umoja II Estate home.
Okello is seen walking out of a gate, bleeding profusely while clutching at his chest.
He seemed to be calling out for help from the neighbours before he collapsed outside his neighbour's house.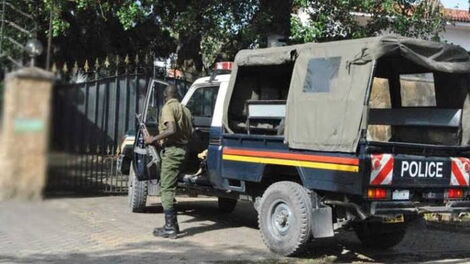 An armed Kenya police officer steps out of a police car.
His alleged girlfriend, Vigilance Shighi, follows him outside and tries to help him as neighbours and passers-by rush at the scene.
"I started screaming and shouting, asking other residents to come and help Edward. People rushed to the scene," Elmerida Kemuma, a neighbour told Citizen TV.
Okello succumbed to his injuries at the Mama Lucy Kibaki Hospital where he was rushed in an ambulance.
In yet another video that emerged on Monday, May 11, Shighi, the prime suspect in the murder, narrated events that led to Okello's stabbing.
Shighi recounted that he and the boyfriend had an altercation, adding that she could not recall most of the details that led to the fatal stabbing.
"He beat me repeatedly, a woman will take anything to defend herself, I took a cup and threw it at him.
"As we were throwing stuff at each other…let me tell you the truth I swear before God, I don't know what happened next, all I know is that he beat me," Shighi narrated in a video that has since gone viral.
"I don't know what happened, I cook for him every day and do everything for him. I don't know, the knife was just there, all I know is that we were fighting," she added.
Below is the CCTV footage courtesy of Citizen TV;
Related