Chaos at Malaba Border Post, Traffic Jam Stretches 40km [PHOTOS]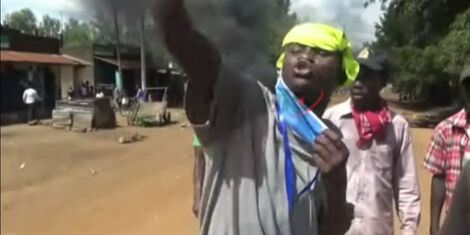 Massive delays at the Malaba Border Post between Kenya and Uganda continued on Monday, May 25, even as transport stakeholders convened a crisis meeting.
An unprecedented traffic snarl-up of trucks stretching over 40 kilometres from the border post was witnessed with some residents stating the congestion was close to Webuye Town.
Oncoming trucks from Uganda were reported to have been unable to access the road with Kenyan truckers deliberately blocking the way in protest against delayed Covid-19 testing.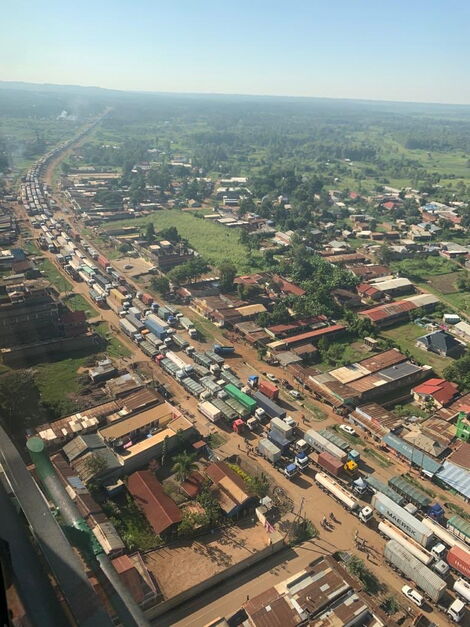 An ariel image of the traffic jam at Malaba border post on Monday 25 May 2020.
The crisis meeting was attended by the transport ministry officials, the Kenyan Ambassador to Uganda, representatives from of drivers and clearing agents as well as the Busia Deputy Governor.
Kenya Transport Association (KTA) released a statement on Sunday, May 24, asking the government of Kenya and Uganda to immediately move to resolve the situation at the border post.
The body cited a number of reasons for their concerns including the local population getting agitated, pathetic sanitary conditions, lack of food and water, and social distancing not being observed.
Residents have also been up in arms over the situation as they demand the truck drivers be moved from the towns along the highway for fear of infection.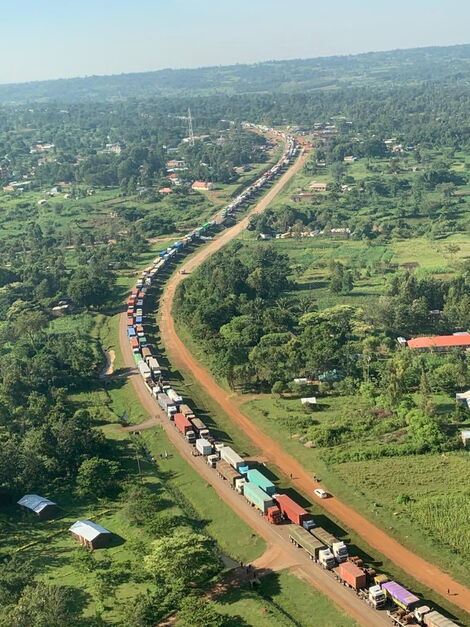 An ariel image of traffic snarl-up stretching over 40 kilometres from the Malaba border post on Monday 25 May 2020.
Kanduyi Member of Parliament Wafula Wamunyinyi urged Ministry of Health Cabinet Secretary Mutahi Kagwe to provide a testing facility in Malaba.
"Mutahi Kagwe should stop the many talks that he is having on TV and radio, the money we have given you, use it to buy a machine and station it in Mombasa and another in Malaba to test travelling Kenyans so that they don't encounter challenges.
"Ensure the money that we have given is used, we don't want to see Kenyans suffering on roads," urged Wamunyinyi.
Teso South MP Geoffrey Omuse revealed that Kenya had no testing facility and depend on Uganda to carry out the tests at the border post.
"In Malaba, there is no testing going on for the public or even the truck drivers. The testing is being done in Uganda, I have not understood why we are not able to test our people," claimed Omuse.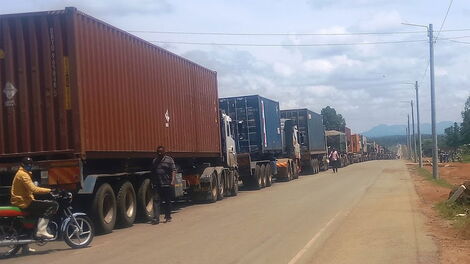 Trucks lined up waiting for clearance at the Malaba border post
Related