Chinese Company Sneak Into Kenyan Home at Night to Exhume Body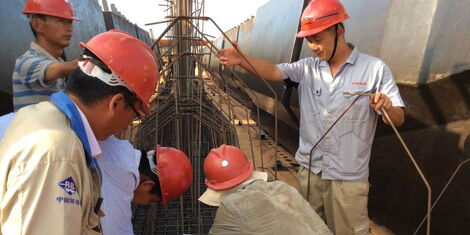 A family in Ithookwe, Kitui County is in distress after a Chinese constructing company allegedly exhumed their kin's body at night.
Sources who spoke to TMZ.co.ke indicated that the company exhumed the body when installing water pipes for Unyaa water project located in Ithookwe area.
Wilson Muthee, a family member, stated that the family should have been allowed to perform certain traditions in line with the Kamba community before the deceased was exhumed.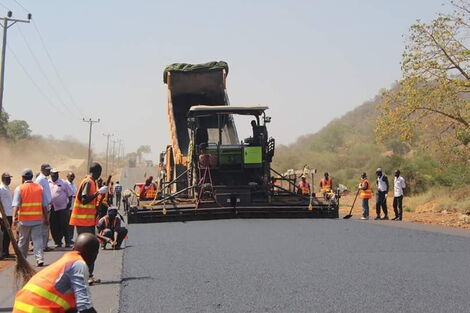 A file image of contractors working on the Kibwezi-Kitui Highway
"We had agreed that they follow the 20-metre-rule from the borderline, but we are shocked that the contractors flouted the all guidelines knowingly and exhumed the remains of our kin," said Muthee.
"It's hurtful because it has been just six years since we buried her and now we can't even trace any remains, everything is destroyed," he complained.
In addition, Muthee feared that the family would be cursed for going against the Kamba traditions.
"We are very much worried now because of how this was done, a curse may befall us any time," he expressed.
Muthee added that the authorities have been evasive about the matter since the incident took place.
"We had agreed that we meet here today and try to see how we can solve this matter but nobody has shown up," another family member stated.
The family now wants the immediate termination of the project until the matter is solved.
Most African communities believed that the departed have to be accorded proper burial rights failure to which the deceased may become a wandering ghost, unable to exist in a stable manner after their death.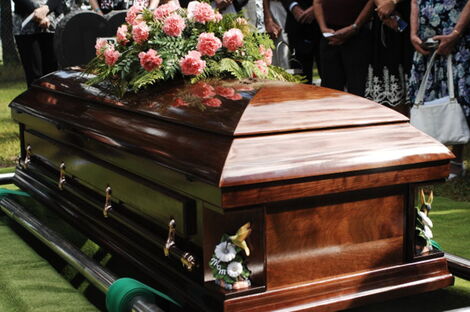 A casket being lowered into the ground
Related