Chinese President Offers Uhuru Lifeline During Video Call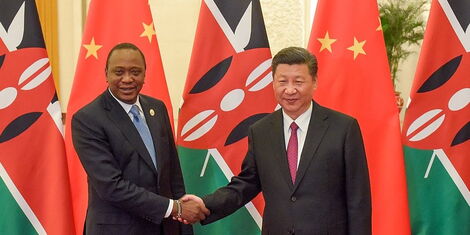 Chinese President Xi Jinping has offered African heads of state including Kenya's Uhuru Kenyatta a lifeline during a video call that took place on Wednesday, June 17.
A report by Daily Nation indicates that Xi has pledged to cancel interest-free debts for what he termed as 'relevant countries'.
"Within the FOCAC (Forum on China-Africa Cooperation) framework, China will cancel the debt of relevant African countries in the form of interest-free government loans that are due to mature by the end of 2020.
"For those African countries that are hardest hit by the coronavirus and are under heavy financial stress, China will work with the global community to give them greater support, by such means as further extending the period of debt suspension, to help them tide over the current difficulty," stated Xi.
He further disclosed that the move was part of his plan to save the continent from the dire effects of the novel coronavirus that continues to threaten economies.
He also pointed out that Beijing would work with other international lenders to cushion African countries from the pandemic.
President Uhuru Kenyatta addresses a virtual summit of the Organization of the African, Caribbean and Pacific States (OACPS) on Wednesday, June 3, 2020
Kenya alone owes the Asian country more than Ksh530 billion in debt with the African continent owing China Ksh14.5 trillion.
On June 10, Treasury Cabinet Secretary Ukur Yattani disclosed that Kenya was in talks with China for a new debt relief after the government rejected a Ksh 3 trillion debt relief package.
On Monday, June 8, China announced that it will delay loan repayments for 77 low-income countries as part of the G20 nations debt relief program. G20 is a group of 20 major economies in the world.
While rejecting the Ksh 3 trillion debt relief offered by G2O on Friday, May 15, Yatani argued that the deal limited access to international capital markets for the period of the relief. He added that the terms could derail the country's ability to finance the deficit later on.
"We fear we might unnecessarily create a crisis," Yatani stated in an interview with Reuters.
In the budget proposal 2020/2021, Kenya is set to spend Ksh 904.7 billion on servicing debt. The Parliamentary Budget Office noted that debt repayment will surpass development expenditure by Ksh 356 billion as the money allocated to development is Ksh 584 billion.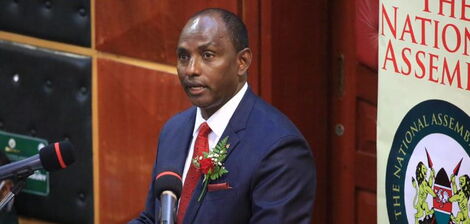 Treasury CS Ukur Yattani reading the national Budget on June 11, 2020.
Related