Chopper Crashes Killing All On Board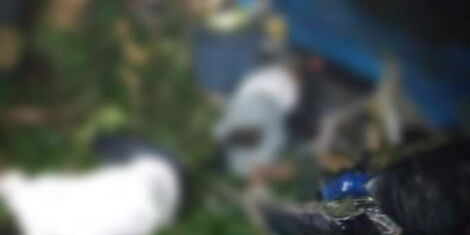 FILE
At least two people died after their plane crashed into the rocky Vuria hill in Taita Taveta County on Monday night, May 31, 2021.
According to initial reports, the light aircraft (identified as Cessna 172), was heading to Mombasa following its departure from Arusha, Tanzania.
The Standard quoted official sources indicating that the plane was carrying two people who died in the crash. K24 reported other sources indicated that the plane had carried three people who all perished in the accident.
It is then said to have slammed into a cliff in Mwanda at around 8 p.m. (Vuria Hill), with poor visibility resulting from the heavy fog in the air mooted as a possible cause for the tragic accident.
Fog is the most common visibility limiter in aviation. It has the ability to limit surface visibility to less than 1km. The rapid reduction in visibility occurs, primarily, with advection types of fog – along coastlines or in upslope conditions such as Vuria.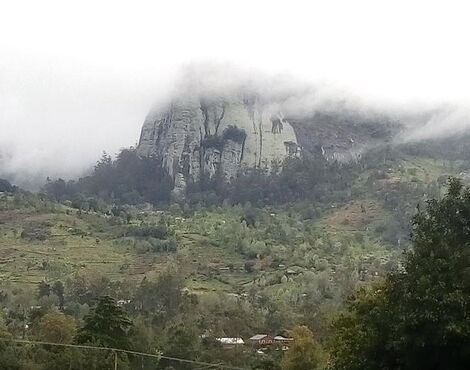 A photo of a rocky hill in Taita Taveta County..jpg
FILE
The area Chief accompanied by police officers and other emergency responders made their way to the scene of the wreckage, however, initial reports revealed that all souls on board the aircraft died in the crash.
Taita Hills consist of three massifs: Dawida, Sagalla on the southern side of Voi, and Kasigau in the South near the border of Tanzania.
The Dawida massif is the largest and tallest of the three, with an altitude of 2,228 metres (7,310 ft) above sea level at its highest peak, Vuria -where the plane is said to have crashed.
Vuria is the highest geographical point in the Coastal region.
Modern Cessna 172's (reported to have been the model of the plane that crashed in Vuria Hill) have a maximum altitude of 13,000ft – 15,000ft.
However, anything over 10,000ft is known as the transition layer, with pilots advised against cruising above this altitude. For long haul flights, it's recommended to cruise at 9,500ft, and 4,500ft for short flights.
The aeroplane has a capacity for 1 pilot and 3 passengers and is regarded as one of the most popular light aircraft in history.
This is the second time in under three years in which the Taita Hills area has witnessed a tragic plane crash.ch
On March 30, 2018, a Kenya Defence Forces (KDF) aircraft crashed into the hills, critically the two pilots on board.
According to police reports, the single-engined KAF 720 Kenya Airforce fixed-wing aircraft was on a training mission before developing mechanical problems that resulted in the crash.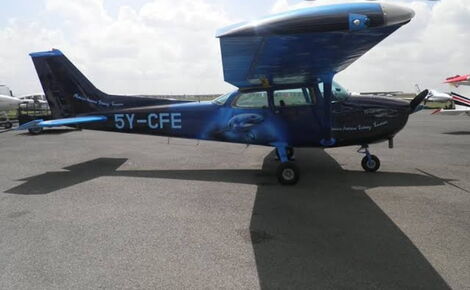 A picture of a Cessna 172, similar to the plane that crashed at Vuria Hills in Taita Taveta County on May 31, 2021.
Related