Churches Poorest Givers in Covid-19 Relief – LIST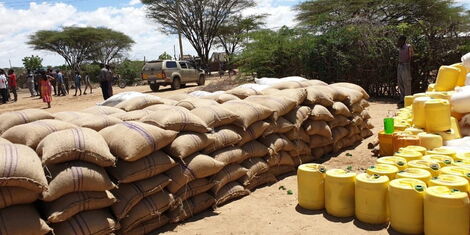 Churches and religious organizations ranked as the poorest providers of aid during the Covid-19 pandemic.
According to the latest Geopoll survey published July 2020, only 5% of Kenyans testified of having received any sort of aid from their places of worship during the pandemic.
Aid organizations came second last with just 13% of the respondents acknowledging any form of help from such firms.
Family and friends ranked highest, with 28% of Kenyans rating  these group as having been the most helpful during the harsh economic times brought about by Covid-19.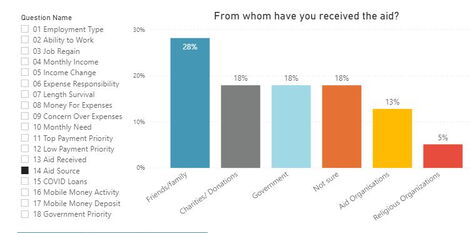 Geopoll Data July 2020.
Donations, Government and 'Not Sure', were all tied in second position on the list with 18%.
In addition to the inability for many to work, the study found that almost half, 49%, stated that their income had 'decreased a lot' since COVID-19, and an additional 27% stated that their income had 'decreased a bit'. Only 5% said their income had increased at all since feeling the impact of COVID-19.
The loss of employment and sharp decrease in income being reported throughout the globe has impacted the ability for people to afford basic expenses such as food and rent.
A report by the United Nation's Food and Agricultural Organization (FAO)  found that over 45 million people around the globe, primarily in South and Southeast Asia and sub-Saharan Africa, have been driven into food insecurity due to Coronavirus.
This has been driven by factors including disrupted food supply chains, loss of employment and existing humanitarian crises.
Geopoll's study also looked at how expenses were being covered, and if income, savings, loans, or credit cards were being used most to cover expenses.
Interestingly, of the five countries in sub-Saharan Africa used in the study namely; Kenya, Nigeria, Côte D'Ivoire, Mozambique, and South Africa, Kenyans came second only to the Ivory Coast in terms of the majority of the population (36%) spending their current income to service loans and debts.
Even though the peak of Covid-19 infections is yet to be seen in many countries (with Kenya expected to experience its peak in August/September 2022) the government is still eager to lift restrictions on movement in order to prevent a continued economic collapse.
However, in Kenya, Ivory Coast, Mozambique and South Africa, over half of the respondents stated that they wanted the government to prioritize protecting the populace from the Coronavirus, with only Nigerians preferring a shift to focus on reopening of the economy.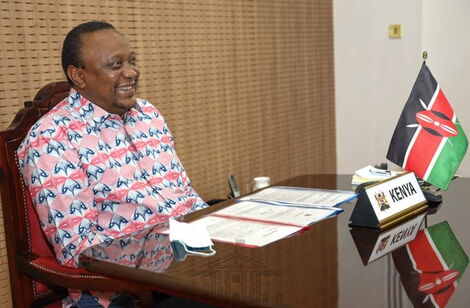 President Uhuru Kenyatta during a virtual meeting with American philanthropist Melinda Gates on July 22, 2020
Related