Churchill Comedian Kasee Found Dead in Kinoo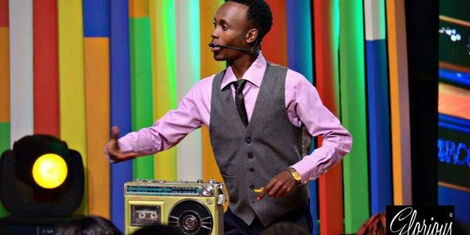 Popular comedian Kasee, whose real name Joseph Musyoki Kivindu, was found dead by the roadside in Kinoo, Kiambu County on Sunday, June 28.
News of the young comedian's death sent the comedy fraternity and his fans into mourning, with many struggling to make sense of the events.
According to multiple sources, Kasee left his house to go out for a drink with his friends but never made it back home.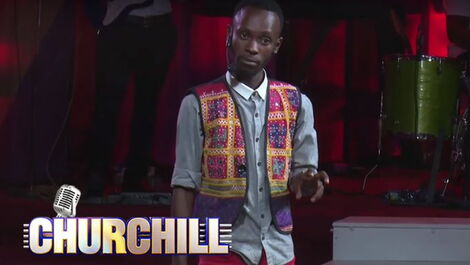 File image of comedian Kasee during a past appearance on Churchill Show
It remains unclear what exactly led to his death, with some suspecting a contaminated drink might have been killed him. His body was taken to Chiromo Mortuary after being discovered.
The comedian, who previously struggled with alcoholism, had reportedly been getting his life back on track and even opened a wholesale business before relapsing.
Among those who mourned Kasee was veteran comedian Churchill who sent his condolences to his family and friends.
"A really sad way to end the week. It is a bitter pill to swallow but then we cannot question God's plans. My deepest condolences to the family & friends of Kasee. May your hearts find peace from the almighty," Churchill tweeted.
Fans who enjoyed the comedian's relatable jokes also mourned him, shocked by the comedian's abrupt demise.
They remembered him as a talented individual who brought joy and laughter into the homes of many Kenyans with his hilarious tales.
The comedian is survived by a wife and two young children. Old video clips of some of his past stand-up shows resurfaced as many looked back on the comedian's work.
"Pole sana to the Laugh industry fraternity, family, relatives and friends. May his soul rest in eternal peace," wrote one Hillary Kemboi.
"What a loss for the young generation and Churchill Show, pole to his family and friends," shared Clinton Kokonya.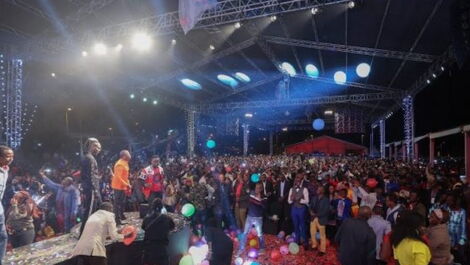 Churchill Show comedians and fans pictured on December 31, 2018, at Garden City Mall, Thika Road, Nairobi.
Related