Churchill Comedian Othuol Diagnosed With Brain Tumour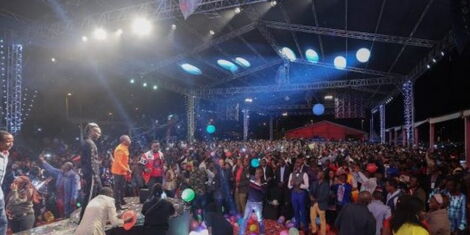 Churchill Show comedian Othuol Othuol has been diagnosed with a growth in his brain, his colleague Sleepy David revealed in a statement on July 1.
It is yet to be revealed whether the tumor is cancerous (malignant) or non-cancerous (benign).
While reacting to recent allegations by fellow comedian Zeddy regarding Churchill Show producer, Victor Ber, Sleepy David inadvertently revealed that Othuol had a growth in his brain.
"Do you know that Othuol Called Ber to tell him he has a growth in his brain and needs help today," reads a section of the statement posted on the comedian's official Facebook account.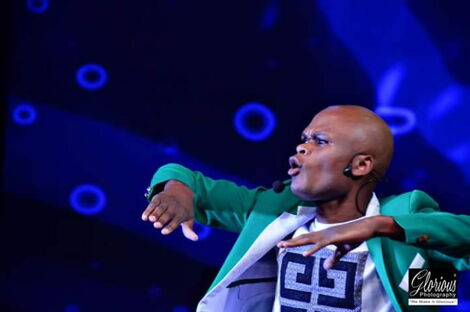 Othuol Othuol in his element during a Churchill Show back in 2018.
Othuol made his comeback to the comedy stage on March 1, to deafening cheers, following a protracted battle with Tuberculosis.
"I also thank God for giving me a second chance to live," he expressed during his latest comeback.
Unfortunately, the comedy show had to be cancelled just 2 weeks later, after Kenya recorded its first coronavirus case.
3 or so months later Othuol was rushed to the Kenyatta National Hospital (KNH) after he collapsed at his Kitengela home on Monday evening, June 22.
Speaking to TMZ.co.ke, Sandra Dacha also known to many as Silprosa, narrated that the comedian had been taken to a hospital in Kitengela before he was referred to KNH.
KNH was put on the spotlight by Churchill show manager Ken Waudo who revealed that Othuol was not attended to at the hospital for almost an entire day,  going on to condemn KNH for negligence.
"Do you know since yesterday morning he has been on the queue waiting to be attended to? As I write this fellow artistes who took him yesternight spent the cold evening together consoling him and trying their best to have him attended to.
"Should someone die just like that? Why can't they just attend to him? It's sad what happened to Ken Walibora shouldn't happen to anyone," he wrote on Facebook.
Latest reports on Othuol's condition revealed that he will require brain surgery and a projected lengthy stay at the health facility.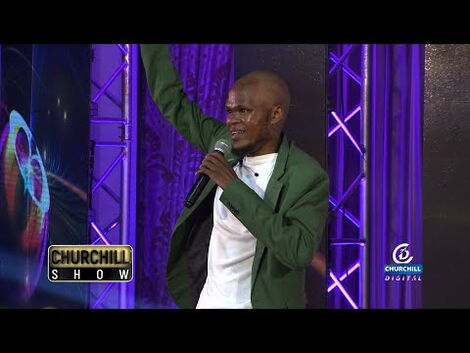 Comedian Othuol Othuol pictured on the set of Churchill Show aired on March 1, 2020.
Related