Churchill Responds After Staff Test Positive for Covid-19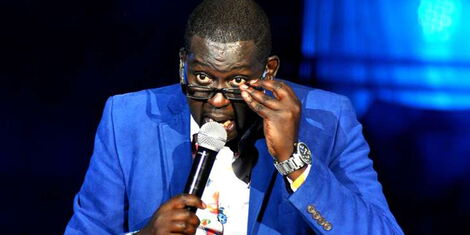 Daniel Ndambuki, popularly known as Mwalimu Churchill, on Thursday, July 30, responded after some of his colleagues tested positive for Covid-19.
Churchill, who hosts a show on Classic FM with Maina Kageni using the alias Mwalimu King'ang'i, was surprised that some of their workmates from sister stations had been diagnosed with the virus.
Staff at Radio Africa Group received their Covid-19 results after having submitted themselves for testing on July 21, 2020.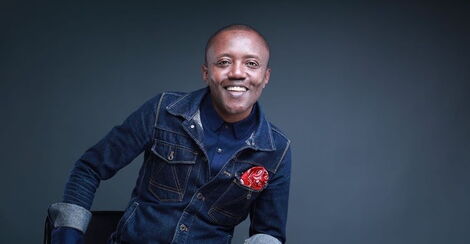 Classic FM presenter Maina Kageni.
Kageni let it slip that more than three members of staff had tested positive and were given time to self isolate at home.
"It's not a joke. Now it has come here. If ever you doubted the truth about this thing, this is the proof," he told his co-host.
"There are people from that station I will distance myself from," Churchill responded.
He also hit out at Kageni for choosing to take himself personally to KEMRI despite the company having organised for staff to be tested at their offices along Waiyaki Way.
Churchill claimed that his co-host had a penchant for the good things in life and special treatment.
"We lazima kila kitu ikuwe five star, ata kudungwa hako kakitu huwezidungwa na sisi hapa (Must everything be made special for you? You couldn't take the test with the rest of us here?)," the comedian asked, adding that even their CEO Patrick Quarcco submitted himself to testing during the organised exercise.
Kageni had taken himself for testing at KEMRI labs and praised the team for helping him with the government announcing that the institution would no longer offer individual testing services.
During the analysis of the samples, many Radio Africa staffers had to work from home as the premises was being fumigated.
Among those who were forced to present shows from home included Jalang'o and Kamene Goro, Mike Mondo as well as Jacob 'Ghost' Mulee.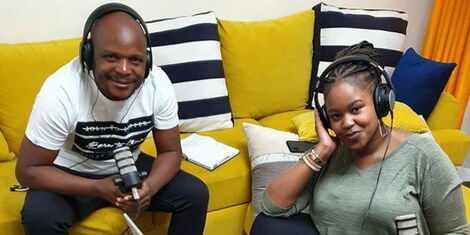 Radio presenters Jalang'o and Kamene Goro hosting Kiss FM from home on July 23, 2020
Related