Churchill Show Comedian Othuol Othuol Rushed to Hospital After Collapsing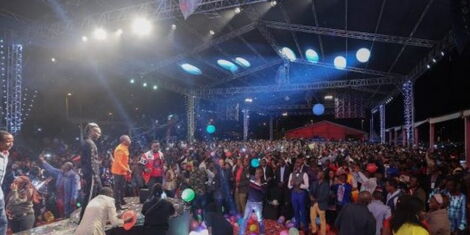 Churchill show comedian Othuol Othuol was on Tuesday, June 24, rushed to the Kenyatta National Hospital (KNH) after he collapsed on Monday evening, June 23.
Othuol who has been starring in local television shows was reportedly not receiving adequate medical attention, prompting his colleagues to make demands for urgent medication.
Speaking to TMZ.co.ke, Sandra Dacha also known to many as Silprosa, narrated that the comedian had been taken to a hospital in Kitengela, before he was referred to KNH.
At KNH, Othuol did not receive immediate treatment and it was until several artists raised the issue on social media that the hospital attended to him.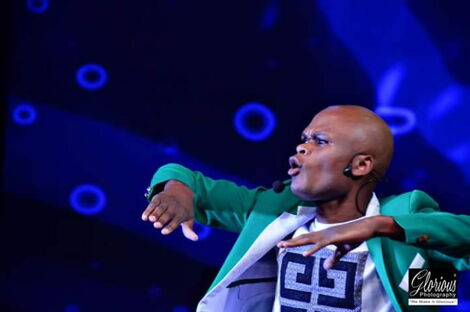 Othuol Othuol in his element during a Churchill Show back in 2018.
"He is currently in Kenyatta in Ward 8 D and he was admitted at around 10 am. He has not been attended to from yesterday and it is until we raised the issue on social media that he was admitted," Dacha stated.
Further, she stated that a number of artistes were contributing to cover Othuol's medical expenses.
Churchill show manager Ken Waudo made the comedian's plight known on social media. He condemned KNH for not attending to the comedian
"Do you know since yesterday morning he has been on the queue waiting to be attended to? As I write this fellow artistes who took him yesternight spent the cold evening together consoling him and trying their best to have him attended to.
"Should someone die just like that? Why can't they just attend to him? It's sad what happened to Ken Walibora shouldn't happen to anyone," he wrote on Facebook.
The comedian has been in an out of hospital for the last two years.
In an interview in November 2019, the funny man was diagnosed with TB and Vitamin D deficiency.
It is not the first time KNH is being accused of negligence. In April 2020, the hospital was accused of neglecting celebrated author and scholar Ken Walibora, who had been knocked down by a bus on Landhies Road in Nairobi.
It is alleged that Walibora lay waiting for help that never came for 14 hours at the facility.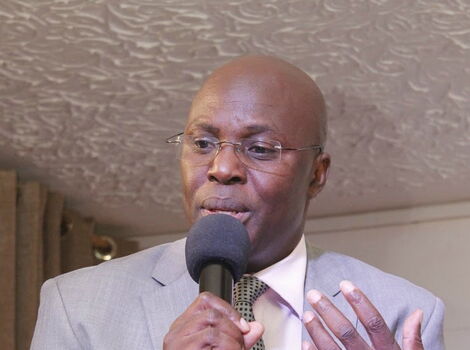 Renowned author and journalist Ken Walibora. He passed away on Friday, April 10, 2020.
Related