Churchill Show's Jemutai Lands Real Estate Job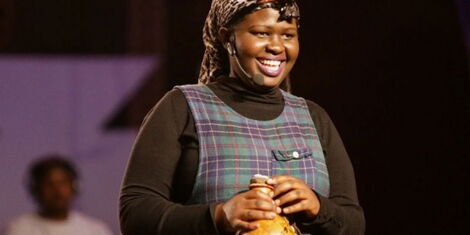 Churchill Show's Stella Bunei Koitie, popularly known as Jemutai, has landed a new managerial job in the Real Estate industry after a hiatus in comedy.
Speaking to Tmz.co.ke, Jemutai expressed delight in her new appointment as a marketing manager at Musti Investment Limited.
She disclosed that her job entailed online marketing in the sale of construction plots around the Nairobi area with a special focus in Kitengela.
"After Covid-19 pandemic hit, it affected the comedy industry and performances were shelved and so I started applying for other jobs to make ends meet.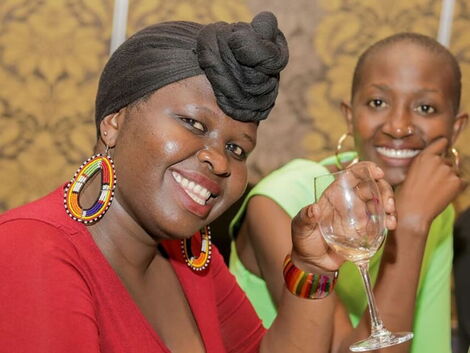 Churchill Show Comedians Jemutai (left) and Eunice Mamito.
"I had sent numerous applications and I was luckily called by Musti Investments for the job. I started today," she stated.
"We market the plots and sell them and I love this job," she added.
She further noted that she was still a comedian at heart and once the virus subsided, she would return to the stage and also keep her current job.
"I like comedy and when the virus ends, I will still be a comedian but I will also hold my current job. Today we did not make any sales but the future is so bright," she added.
Churchill Show was forced to restructure its episodic segments with a departure from a live audience to focusing on stars that had been churned out through the show's pipeline.
Speaking to Daniel Ndambuki in an episode that chronicled her journey on Sunday, May 3, Jemutai, a mother of two, disclosed that she was raised by a single mother.
"I was brought up by a single mother. My mum used to work at Kenyatta Market plaiting hair. I grew up in Nairobi and upcountry so I am familiar with disco matangas and feeding cattle," she stated.
She later joined a college and pursued IT so that her mother could by her a laptop and later secured an internship at KenGen's Olkaria Geothermal Power Station.
"I found it tough because days would pass by without laughter," she stated, explaining that she joined comedy after completing her studies.
Related