Churchill Show's Kasee Died of Poisoning – Autopsy Result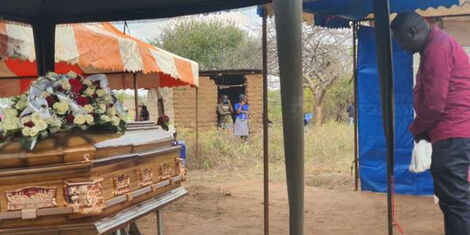 An autopsy carried out on the late Churchill Show comedian Joseph Musyoki Kivindu aka Kasee, revealed that he died as a result of poisoning.
Speaking to TMZ.co.ke, Laugh Industry's Ken Waudo disclosed that the pathologist found traces of poison in his system.
"The autopsy revealed that poisoning was the course of death but the pathologist did not divulge any further details, as the matter has now been taken up by the police," Waudo stated.
Following his untimely demise, reports of alcohol abuse and depression surfaced, however, the post-mortem results show that there is more to the story of one of Kenya's most promising comedians.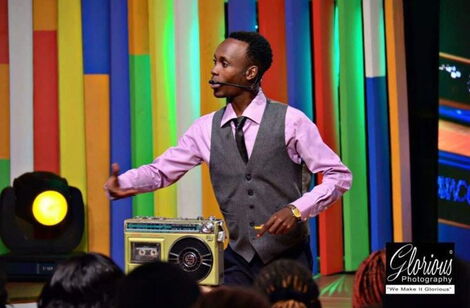 File image of comedian Kasee who passed away on June 28, 2020
Events leading up to his death have been tagged as a key area of interests, with investigators seeking to establish how the poison ended up in his system.
Kasee was found dead by the roadside in Kinoo, Kiambu County on Sunday, June 28.
News of the young comedian's death sent his fans and the entire comedy fraternity into mourning, with many struggling to make sense of the events.
He reportedly left his house to go out for a drink with his friends on Saturday night, June 27, but never made it back home.
Notably, several of his fans, on social media, pointed to possible poisoning through lacing of his drink with a toxic substance.
The comedian is survived by a wife and two young children. Old video clips of some of his past stand-up shows resurfaced as many looked back on the comedian's work.
Kasee was laid to rest at his rural home in Itumunduni, Matuu, Machakos County. The ceremony was attended by family, close friends, and colleagues.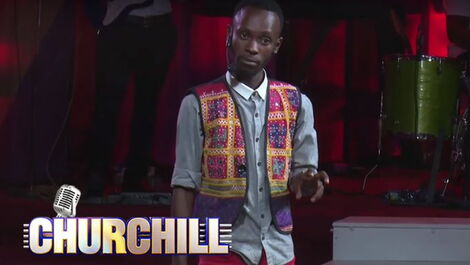 File image of comedian Kasee during a past appearance on Churchill Show
Related