Citizen TV Feature Gives Man Lifeline After 17 Years of Torment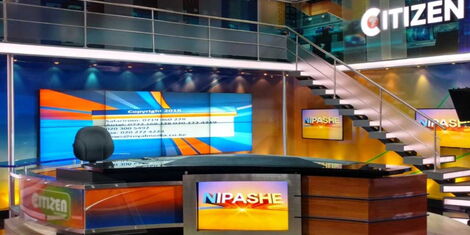 A family in Bomet County celebrated the return of their son who underwent treatment after
suffering from mental illness
 for 17 years.
Wesley Korir's plight was featured by Citizen TV in 2019, detailing that the middle-aged man was locked up in a solitary room for 17 years as relatives struggled to finance his treatment.
Korir's illness was associated with depression which he fell into days after he received his Kenya Certificate of Secondary Education results several years ago. His relatives explained that he broke down after acquiring lower marks than he had anticipated.
"We are glad that his story enabled us to get aid. We, his brothers never went to school as all the resources were used on his treatment," one of his brothers stated.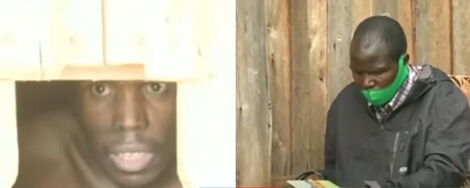 Wesley Korir before (left) and after treatment (right) in 2020
According to his family members, while ill, it took almost four men to pin him down as he was so strong and restless.  However, after being treated, Korir could be seen working around his home compound and doing menial jobs.
His relatives also disclosed that they had set out to train him on the basics in life afresh as the illness had affected his brain.
The family added that they were planning to offer him for marriage and to aid him to live a normal life.
"We thank the media and the county government and we also request the residents to assist us to search for a bride so that Wesley can live a happy life," a relative stated.
In 2019, President Uhuru Kenyatta and Education CS George Magoha touched on the issue of depression and mental breakdown associated with students after KCPE and KCSE results are announced.
"Today we have seen that students who scored less than 200 marks at KCPE have posted excellent results. It is all about giving a chance to our children and availing the necessary resources" the President noted after he was presented with the results at State House Nairobi.
Magoha later on condemned those celebrating top performers while looking down upon those who register low grades. He also asked parents not to force students to repeat final year classes after they register low grades.
He recalled with regret how two students who scored 195 marks and 320 marks respectively in the 2019 KCPE exams committed suicide after being pressured by their parents.
Another issue that also arose was the placement of students, with several of them lamenting that they were not posted to their institutions of choice.
Doris Kemunto Mogire, one of the top 100 performers in the 2019 Kenya Certificate of Secondary Education (KCSE) examination, was left in tears after being selected to join Kisii National Polytechnic to pursue a diploma in pharmaceutical technology rather than a nursing degree at her preferred university.
Despite the placement, more top KCSE performers also voluntarily chose Technical and Vocational Education and Training (TVETs) rather than universities.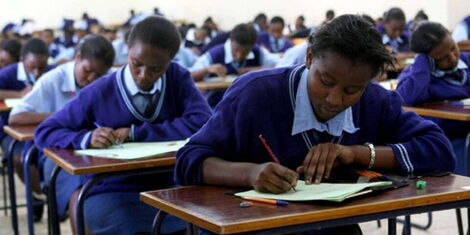 File image of KCSE students sitting an exam
Related