Citizen TV's Waihiga Mwaura Rescues Evicted Family From Streets [VIDEO]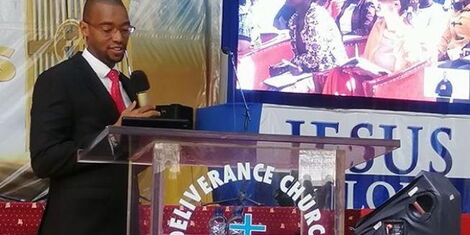 Citizen TV anchor Waihiga Mwaura, while filming a feature that aired on Sunday, May 24, led his crew to rescue a mother and daughter who were among those forcefully evicted by the government from Kariobangi North, Nairobi.
Mwaura was undertaking an investigative report seeking to find out how the evicted families were surviving the cold nights when they encountered Yvonne Njeri and her six-month-old baby, Precious.
Kanini Kega Speaks on DP Ruto Impeachment Motion [VIDEO]
Njeri revealed that they were living out in the open, with the baby being shielded from the elements in a makeshift structure made of cardboard. Her daughter contracted the flu due to the cold, with Njeri further disclosing that she hoped the cessation of movement order would be lifted for her to move upcountry with her family.
She narrated how her hairdressing job came to an abrupt end after all her customers in the settlement were evicted robbing her of a source of income that enabled her to fend for herself.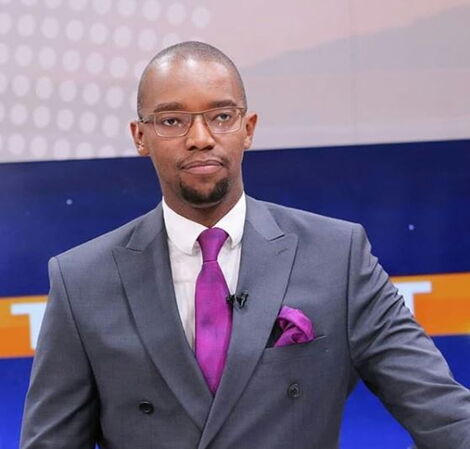 File image of Citizen TV anchor Waihiga Mwaura
Njeri is among a group of evictees living communally in the land parcel, with small fires seen scattered across a field every night in Kariobangi North.
Touched by her plight, Mwaura led the Citizen TV crew in finding a rental house for Yvonne where they paid the month's rent.
Additionally, they purchased various foodstuffs and essential items for Yvonne in a bid to ease the burden she was facing.
Njeri had recounted the painful memories from the eviction on May 4, when the government deployed bulldozers as part of a plan to reclaim public land meant for sewerage systems.
"They came at around 6 a.m. Everyone was told to take their dishes outside. But at that time, I had to choose between securing my baby and saving my belongings.
"The child has a chest problem. From the day they began the forced evictions, she started having breathing problems. She is a baby and is supposed to always keep warm.
"Life right now is bad. We don't even have diapers. I am literally using rags as nappies on my child," she narrated.
Yvonne claimed that the directives on Covid-19 such as the requirement to wear masks only added more fear, noting that the pandemic was the leas of their problems.
Other residents interviewed also wondered how the government could evict them in the middle of a global pandemic.
"I don't know how they decided to attack us like this during Coronavirus. Don't they have children?" an emotional Yvonne posed.
Watch the video on the evictees' plight below:
Related