Concern Over Increase in Kenyans Collapsing, Dying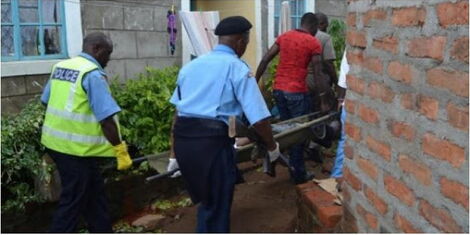 Despite the Covid-19 fatalities in the country decreasing, concerns have been raised over the number of people suddenly collapsing and dying.
Pauline Oginga, a Public Health Chief Officer in Mombasa Country raised the alarm over an increase in collapse cases but urged the public not to speculate on the cause of death.
"When you drop dead I can only confirm the reason why you dropped dead through a collection of samples and postmortem. I think it's not only in Mombasa, there are people who have been dropping dead all over the country.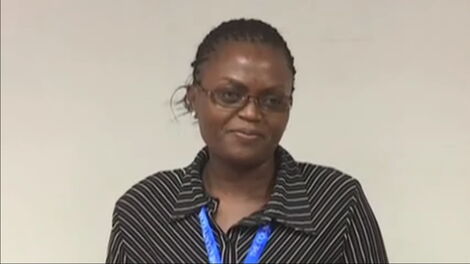 Pauline Oginga, a Public Health Chief Officer in Mombasa raised concerns about the increased rate of people collapsing and dying.
"What we do as Mombasa when we get such cases, we collect samples, not just Covid-19 its coupled with postmortem just to try and ascertain the cause of death," she explained.
Oginga revealed that over the weekend, Mombasa registered another case of a person collapsing and dying with the results of the postmortem yet to be released.
With the country fighting the Covid-19 pandemic the cases of collapsing have been linked to the deadly virus but there is no extensive evidence to support the theory.
Oginga added that the deaths are mostly as a result of the persons having pre-existing health conditions with targeting Covid-19 tests done in an area as a precautionary measure.
"I'm concerned because when you see people dropping dead the question is was there a reason why the person did not seek help despite the fact that there was an underlying cause.
"It is a concern for us and what we normally do is zero in on the area and find out exactly what is going on and do target testing," she noted.
Back in July, surrounded the death of a police officer stationed at Equity Bank in Makutano, Meru after collapsing in a toilet.
Still, in July a street boy collapsed and died minutes after complaining of chest pains and breathing complications with fellow street boys suspecting cold to be his cause of death.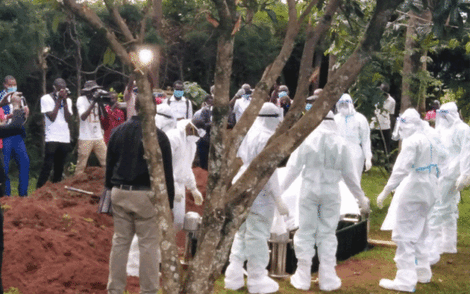 Family and friends gather for the burial of Kenya's first medic victim of Covid-19 Dr Doreen Adisa Lugaliki at Ndalu village, Tongaren sub-county in Bungoma County.
Related