County Govt Workers Secure 7% Salary Increase From SRC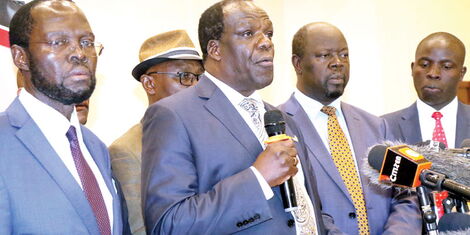 Employees in the 47 county governments in Kenya are set to receive an increase in their monthly pay following the conclusion of a review by the Salaries and Remuneration Commission (SRC).
Governors, Members of the County Assembly (MCAs) and County Executives will, however, not benefit from the improved pay packages.
Also read;
A circular from SRC seen by TMZ.co.ke indicates that the salary review took effect on Wednesday, July 1 with county workers to gain varying amounts in increased wages based on their job groups.
The lowest paid county government employee will earn Ksh14,150 up from Ksh13,250 representing a 6.8% increase.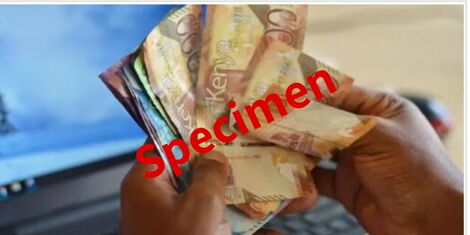 Kenyan bank notes held in hand.
The highest paid employees under the deal, those in Job Group S, will earn Ksh197,800 up from Ksh195,410.
Each worker from Job Group A to S will get an increase of between Ksh1,080 and Ksh2,170. The review began in 2017 but its implementation was staggered over four years to avert a cash crunch in the devolved units.
Also read;
The SRC noted in the circular that former employees of local authorities in Job Group M and below would retain their current salaries until the salary structures of equivalent grades were harmonized to the same levels.
It also noted that new employees of county governments would join the salary structure at the minimum point and progress annually.
The new salaries apply only to county workers who were in the service on or after Wednesday, July 1.
The SRC urged affected workers to verify the salary conversions to ensure that any errors were corrected.
"Conversion of salaries will be done automatically through the Integrated Payroll and Personell Database System (IPPD). It is emphasized that the conversions should be verified immediately in order to ensure that any errors are detected and corrective measures taken promptly," the circular read in part.
Phase I, Phase II and Phase III of the review, for County Government employees at the executive, took effect on July 1, 2017, July 1, 2018 and July 1, 2019 respectively.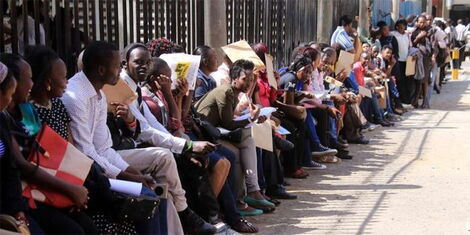 Youth queue outside in Nairobi with their certificates, hoping to get jobs.
Related