Court Blunders Cost Govt Ksh809 Billion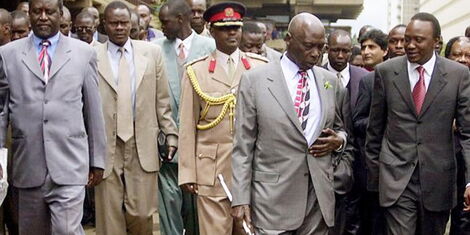 The government has a cumulative bill of Ksh809 Billion in compensation claims after losing court cases since President Moi's era, Solicitor General Ken Ogeto revealed.
Appearing before a parliamentary committee, Ogeto stated that the monies owed by the state include cash owed to former political detainees which the government had been unable to pay due to a cash crunch.
"We have to admit that some of these cases would have been successfully defended and bills minimized if we had facilitation. Our assurance must be that with these additional resources, we must endeavor to do all we can to ensure that the performance of our constitutional and statutory duties to the government and the public runs with clockwork precision," Ogeto stated.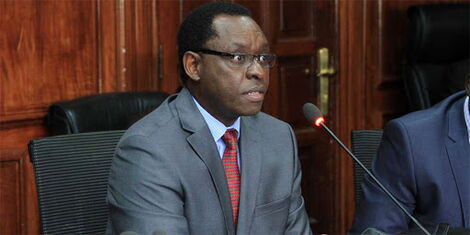 Solicitor-General Ken Ogeto pictured at a past event.
Among the largest claims was for former Cabinet Minister and presidential candidate Kenneth Matiba after the government was ordered to pay Ksh945 Million as compensation for detention and torture in 1990.
Initially, reports indicated that he had been awarded Ksh504 Million as settlement for a case but it emerged that there was an error in the calculation and the former popular Minister should be awarded close to Ksh1 billion.
The amount is reported to have since run into billions due to the interest accrued, with the case still dragging on in court.
Months after that ruling, the government was ordered to pay seven Kenyans Ksh28 million as compensation for the torture they endured at Nyayo House during former President Daniel Moi's era.
In a separate case, the family of the late Charles Rubia sued the government for Ksh40 billion in compensation due to torture he allegedly received while in detention in the 1990s. They were awarded Ksh26 million.
Earlier in the year, the government initiated a payout of Ksh888 million to some of the victims of torture during the regime.
This amount is reported to have been used to settle 52 cases that had been filed by the survivors of the Nyayo House torture chambers, forcing the Treasury to deposit the cash with the Attorney-General to fulfill the compensation requirements.
The government has faced challenges in paying claims as in April, Transport, Infrastructure, Housing and Urban Development Principal Secretary Paul Maringa was asked to pay Ksh859 million following the demolition of a mansion in Nairobi's Spring Valley estate to pave way for a road.
The PS faced a six-month jail term for failing to pay the businessman over the demolition.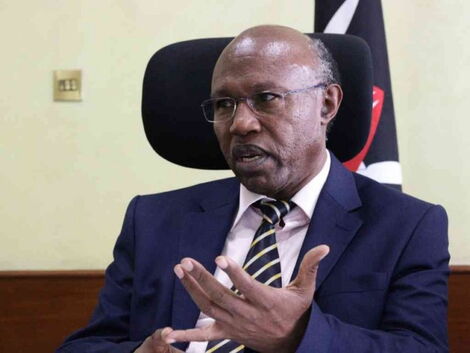 File image of Transport Principal Secretary Professor Paul Maringa
Related