Court of Appeal Declares Entire SGR Contract Illegal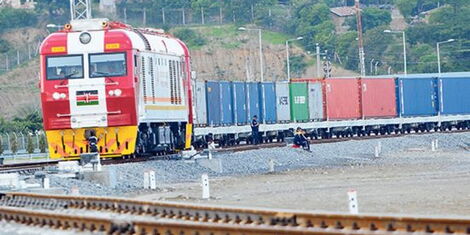 The Court of Appeal on Friday, June 19, declared that the entire Standard Gauge Railway (SGR) contract was illegal.
The three-judge bench comprising of Justices Martha Koome (presiding), Gatembu Kairu and Jamila Mohammed ruled that Kenya Railways failed to comply with procurement laws.
"We set aside that part of the judgment of the High Court holding that the procurement of the SGR was exempt from the provisions of the Public Procurement and Disposal Act, 2005 by reason of Section 6(1) thereof.
"We substitute therefore an order declaring that Kenya Railways Corporation, as the procuring entity, failed to comply with, and violated provisions of Article 227 (1) of the Constitution and Sections 6 (1) and 29, of the Public Procurement and Disposal Act,  59 2005 in the procurement of the SGR project," the ruling red in part.
The case was filed by activist Okiya Omtatah who told Tmz.co.ke that the project did not offer value for money and that the project's cost was inflated.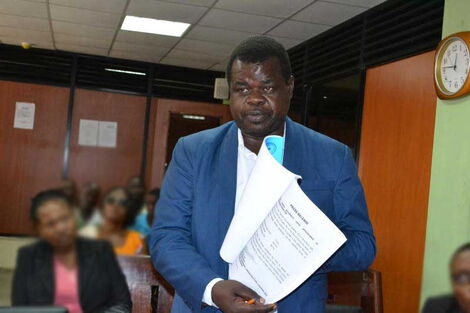 Human Rights Activist Okiya Omtatah during a past court session.
According to Omtatah, the project's design and supervision of the construction services amounting to $110 million (to Sh11 billion) were duplicated, hence a loss to the public.
This was disputed by the State, which argued that there was no basis for the claim, adding that the project is of benefit to Kenyans.
During a court hearing in January 2020, where the government was seeking to have the case thrown out, China Road and Bridges corporation through lawyer Kiragu Kimani, argued that the case was inconsequential as the SGR was already operational.
"SGR was operational from 2017 and has carried two million passengers and an average of 30 freight and four passenger trains. What you are being told is to reverse the clock," the lawyer argued stating that the orders sought by the lawyer had been overtaken by events.
Omtatah who'd moved to the Court of Appeal with support from th Law Society of Kenya after losing in the high court faulted the state for single sourcing for the project.
He also argued that Parliament was not involved in approval as well zero public participation in the project.
The Attorney General, the Public Procurement Oversight Authority (PPOA) and Kenya Railways (KR) argued that the project was not conducted under the procurement Act because it was a government to a government loan.
Related