Covid-19 Patient Pens Heartfelt Apology to Nurse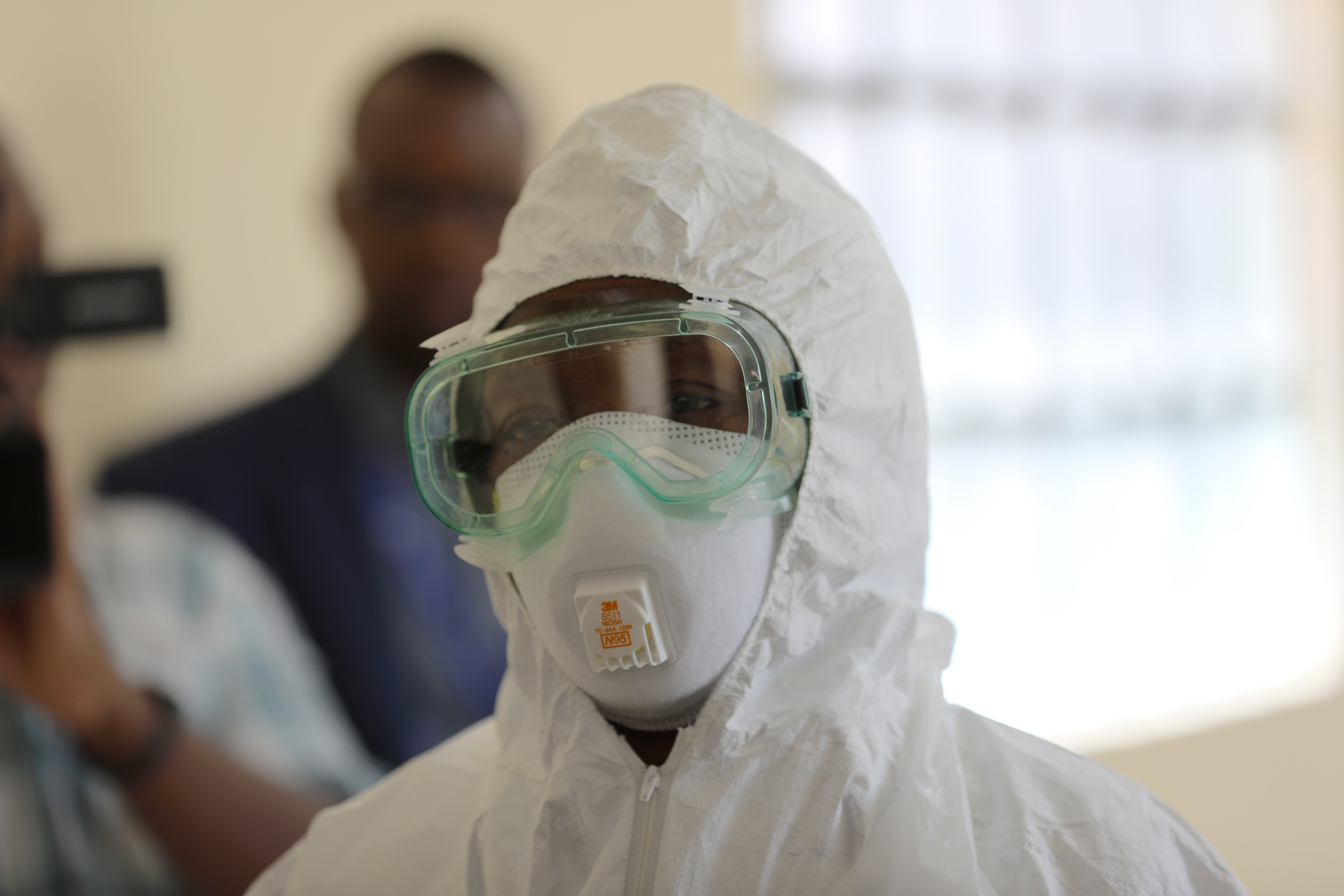 A medical practitioner dressed in protective gear at Coronavirus isolation and treatment facility in Mbagathi District Hospital on Friday, March 6, 2020,
A patient who tested positive for Covid-19 penned a heartfelt apology to nurses at the Nairobi Hospital on Wednesday, April 22, after admitting to being ill-mannered.
The man who signed off the letter as Thomas wa Corona thanked the healthcare workers after he tested negative for the deadly virus.
In the apology, Thomas hailed nurses for bearing with him during his time in the hospital.
"This is just a quick note of gratitude for the excellent and thankless work you've all collectively and individually done to make sure my and other patients' stay here was as seamless as and comfortable as possible. I'll forever be grateful.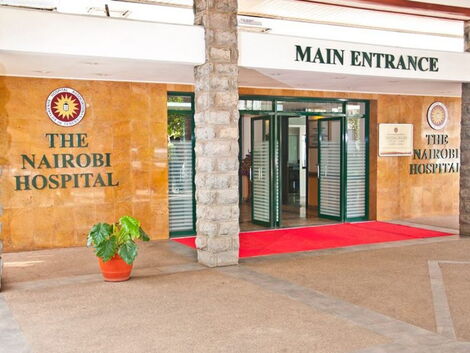 The main entrance of Nairobi Hospital's Argwings Kodhek Rd branch.
"My sincere apologies for having to put up with my bad behaviour from time to time in your already daunting task of dealing not only with me as a patient, but one with Covid-19, an uncharted territory even for you as professionals.
"Please accept my apology. I truly didn't mean to offend and or make your already difficult work more," he wrote.
Thomas went on to thank the doctors and nurses that had taken care of him including the catering team.
The patient also urged the healthcare workers to reach out to him should they ever meet in the future, "In any case, if we ever meet in the streets of Nairobi or corridors of Nairobi Hospital, please feel free to reach out.
"It might be a challenge to recognise most of you unless you'll be walking around in the infamous PPE. Thanks, guys and see you soon. Dunia ni ndengu, we shall definitely cross paths again," he concluded.
This came a day after the Kenya Editors Guild in conjunction with the Kenya Medical Association and the Association of Nurses launched the "Saa Sita" campaign to honour health workers by clapping.
The campaign that takes place every Wednesday at exactly 12 p.m., was observed in Parliament and in various media houses across the country.
Healthcare workers play a crucial role in the fight of Covid-19 as they put their lives on the line at the frontline of battling the pandemic.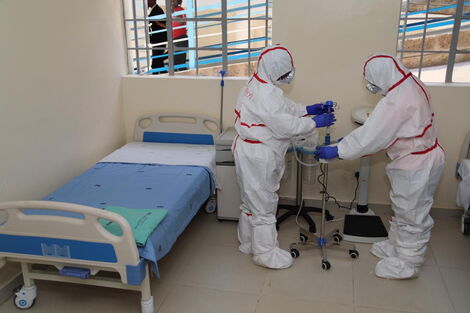 Medical practitioners at a Coronavirus isolation and treatment facility in Mbagathi District Hospital on Friday, March 6, 2020.