Covid-19: Recoveries Cross 20,000, Zero Deaths Reported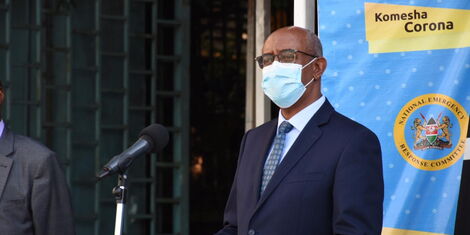 Kenya has recorded 114 more Covid-19 positive cases in the last 24 hours bringing the total number of cases in the country to 34,315.
Speaking during a press briefing on Tuesday, September 1, Health CAS Rashid Aman revealed that 1,682 samples had been tested over the last 24 hours.
Of the 114 cases, 93 are male and 21 are female. The youngest case is a one-year-old infant and the oldest is aged 85 years
At the same time, 318 patients have been discharged from hospital, with 263 reported to have been discharged under the home-based care system bringing the total recoveries to 20,211.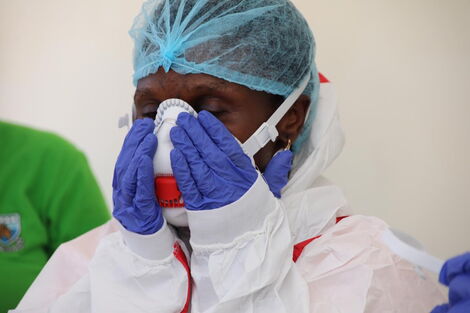 A medical practitioner dressed in protective gear at Coronavirus isolation and treatment facility in Mbagathi District Hospital on Friday, March 6, 2020.
No deaths were recorded during the period, with the total tally of lives lost remaining at 577.
"We need not to feel that we are out of the woods and start rejoicing. We need to continue with various preventive measures in place to break the transmission cycle before we declare that the curve has flattened. We are moving in the right direction," he stated.
In response to the recent warning by the World Health Organization (WHO) regarding Kenya's interpretation of Covid-19 data, the CAS explained that there has been a challenge in contact tracing especially in hotspot areas like Nairobi. "Exponential numbers make tracing difficult," he remarked.
He further reiterated that large gatherings still remain prohibited as they are considered to be fertile grounds for transmission
Watch CAS Aman's press briefing below:
Related